about us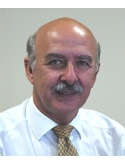 Reduce the cost of Utilities and overheads across the board with Auditel in Enfield Borough.
Auditel
Enfield businesses -
Do you want to be more competitive in 2013?
Do you want to increase your profit by reducing overhead costs on your company's utility bills?
Treat your business to a free cost reduction analysis today…
Our unique specialist service …
Free in-depth analysis of essential business costs

Over 80 categories including Utilities, Telecoms, Business Services and Premises costs

Independent and impartial advice





No saving, no fee price structure means you have nothing to lose - and a great deal to gain
As a professional service we work for you to reduce your utility bills and essential business overheads. We do not take commissions from service suppliers, and we are not a broker or re-seller. We do not take any up-front fees from you. We work with you as part of your management team, adding expertise and focused on your needs.
Reduce overheads across the board with Auditel - Cutting costs will deliver increased profits.
Auditel's unique approach can save North London businesses thousands - and keep your costs under constant review.
To book your free, no obligation consultation, or to find out about more about our range of cost management services, call us today…
Stephen Gaubert
Auditel
62 Meadway
Southgate
London, N14 6NH
Tel: 020 8482 1370 / 07785 340 280
Email: stephen.gaubert@auditel.co.uk
Web: www.auditel.co.uk/stephengaubert
Lowering the cost of doing business
---
Please mention The Best Of Enfield when contacting Auditel regarding utilities, utility providers, reduce overheads, reducing overhead costs, cost reduction, reduce utility bills in Enfield and London
Contact Us

62 Meadway
Southgate
London
N14 6NH