Martin Cook Accounting
(

3

reviews)
about us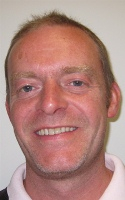 Tax Advisors
<?xml version="1.0"?>
At Martin Cook Accounting Services Limited we believe that Tax Planning should - by default - be part of your business operations.Ignoring this part of your business is an expensive choice!
Martin Cook Accounting Services is a member of Accounting network Peak Performance Tax. This relationship gives our firm and, more importantly, our client's access to specialist cutting edge Tax Planning products. These products offer clients choice and enable them to exert control over their finances, time, and lives.
The tax solutions are devised by the best tax providers in the business. The providers are PLC backed.
Specifically we have products to fit:
Ø Contractors / Consultants / One Man Band Limited Co's earning > £50k
Ø Company directors earning > £57k
Ø Limited co's with profit before tax > £200k
Ø Individuals earning > £125k
Ø Property acquisitions > £1m
Contractor Solution
Many contractors operating One Man Band co's know that they have a potential IR35 (reclassification by HMRC as an employee) risk as they may only have one customer. Typical examples could be offshore workers in the Oil and Gas industry or IT consultants. Our solution mitigates IR35 risk and allows our customers to retain 82% of their earnings.
Director Solution
Based on the contractor solution, our director's product allows the director to consult to his own company. This consultancy is deductible for corporation tax purposes. Our clients are able to retain 80% of their earnings.
Limited Companies
We currently have 2 solutions in place for limited companies.
Ø Employee Benefit Trusts (EBT's)
EBT's allow companies (with profit before tax > £200k) to extract profits from the company almost entirely free of taxation. 89% of profits can be retained.
Ø Clean Energy
Clean Energy is an exciting business opportunity in carbon emissions trading. Clean Energy is open to Co's with annual profits > £300k (£90k cash available) and individuals earning > £125k (£50k cash available).
Property acquisitions
Please contact us if you or a client/colleague is considering a property purchase > £1m. We have a solution in place whereby stamp duty liability can be mitigated.
We would be delighted to hear from you if:
Ø You fall into one of the above categories;
Ø You require a part-time Finance Director to prepare monthly management accounts and advice;
Ø You have a requirement for general accounting and taxation services.
Contact Us

19 Monktonhall Place
Musselburgh

EH216RR