4Networking
(

22

reviews)
about us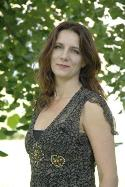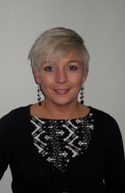 The only truly joined up UK business network with 200+ vibrant, unstuffy breakfast groups across the nation - making business appointments easy!
<?xml version="1.0"?>
Your business needs appointments to survive.
Are you sat there right now waiting for the phone to ring?
Our members have 3 business appointments, up to 4 times each week.
4Networking is 50% business 50% social and it works.
The simple, cost effective and friendly way to market any business.
Unstuffy. Welcoming. Friendly. Effective!

Network up to 4 times each week if you wish.

Members attend because they want to.

All linked with a vibrant website.
With 200+ vibrant breakfast groups across the UK and 25958 members - online and face to face. It really is a different way of doing things.
Edinburgh Area currently has 5 groups - each meets fortnightly - however you join the network not just the group allowing you to visit any of them to suit your diary and your business needs.
The Groups are:
Edinburgh Haymarket - http://www.4networking.biz/events/edinburgh-haymarket/
Edinburgh Leith - http://www.4networking.biz/events/edinburgh-leith/
Edinburgh Park - http://www.4networking.biz/events/edinburgh-park/
Edinburgh South (nr Dalkeith) - http://www.4networking.biz/events/edinburgh-south/
Livingston - http://www.4networking.biz/events/livingston/
Come along and find out what all the hype is about !
Fun

- let's have fun whilst we're at or business. The 4Networking experience should help every business person start their day on a positive note.

Productive

- for the members first - so the 4Networking structure was created to enable business to be done on the day, at the meeting.

As few rules as possible

- did you become self-employed because you wanted more rules and be told what to do? Neither did we.

Honest Networking

- allows straight talking, much needed in business.
A business and personal support network

- people to bounce ideas off, get inspiration from and moan at when things are not going well.

Real business at the meeting

- deals being done, alliances and joint ventures being started and, oh yeah, real sales.

A virtual company

- you'll find all the support and services you need to help your business grow.

Friendships

- your business might be you and a laptop in a box room; 4Networking helps to get you out of that isolation.
Be yourself with 4Networking's relaxed, informal style, yet structured for efficient and effective use of your business time.
The breakfast meets - what actually happens?
---
| | |
| --- | --- |
| | Open networking - Great chance to ease yourself into it, over coffee/tea/juice. |
| | The 40 Seconds Round - This is the bit where you get to broadcast your message to the group. |
| | 5-minute break - to recharge your cup and book up your 3 x 10-minute appointments ('1-2-1s'). |
| | 4Sight Slot - Insight, not a sales pitch, into a members specialist field. |
| | The Appointment Rounds - 3 x 10-minute '1-2-1' appointments with members you chose to fast-track business relationships. |
| | Meeting close. - After this, you may want to stay and continue networking! |
Contact Us

thebestof awards