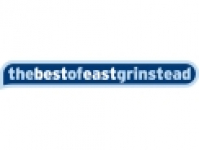 thebestof EastGrinstead
45 Blount Avenue
East Grinstead
West Sussex
RH19 1JJ
T:
01342 325543
M:
07738 513721
about us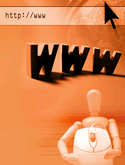 East Grinstead's proactive marketing and internetadvertising for great local businesses whose customer's love what they do.
---
Over 70% of UK homes now have broadband access, so it's no surprise that national companies have realised the importance of advertising through the internet. East Grinstead's local businesses cannot afford to lose out on this advertising phenomenon. The reality is, quite simply ......
People overwhelmingly prefer 'local' providers of goods and services - East Grinstead is the simplest place to look if you live or work in the area.
Most people in East Grinstead and the rest of the country are using the web - and it will only get even bigger - and they want to identify local commercial information.Are you advertising to attract these people yet?
There has been nowhere on the internet for people to get detailed information about products and services provided locally here in East Grinstead. How would you like an advert like this to showcase your business properly to your target audience here in East Grinstead?
---
Part of the UK's fastest growing and most successful network of local community and business directory websites, The Best of East Grinstead offers local businesses a cost-effective way of advertising effectively online. The benefits for East Grinstead businesses include:
A one page advert with a full business description, logo, images, contact details, website link and a Talking Ad™
Front page presence on Google & other search engines for your advertiser category
More business from all those potential customers around East Grinstead who'll find your advertising on the internet
Increased visitor traffic to your website (if you have one) or an immediate, high-profile online advertising presence (if you don't)
…all in great value packages and we can get you up and running with your feature online within a couple of days!
---
To advertise on The Best of East Grinstead call Bob today on 01342 325543 or email using the link abovefor more information on our advertising options. One customer will pay it back!
---
For local information and the best businesses in town - thebestof EastGrinstead
---