Safeclean Ealing
(

382

reviews)
about us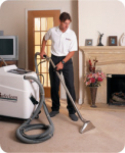 For carpet cleaning, curtain cleaning and upholstery cleaning in the Ealing area, contact Safeclean Ealing - highly recommended professional carpet and upholstery cleaners who can also provide specialist leather furniture cleaning.
<?xml version="1.0"?>
Safeclean Ealing is ideal for all your carpet cleaning, curtain cleaning, upholstery cleaning, leather furniture cleaning, rug cleaning and allergy cleaning. Professional and highly efficient carpet, curtain and sofa cleaners who produce excellent results.
Safeclean has been established for over 40 years and work throughout the Ealing area and further afield in North and West London. Their cleaning system is very highly regarded, obtains fantastic results and uses a range of organic products which are much healthier than aggressive chemicals on your furniture and carpets. Safeclean has removed the need for harmful chemicals and does not use pesticides to remove dust mites and bacteria on your carpets and furniture. Their organic range outperforms chemical products by working at molecular level physically destroying odours and stains.
Carpet Cleaning
Carpet cleaning is carried out by highly experienced experts. Safeclean will move furniture, pre-vacuum, apply a healthy pre-cleaning treatment to help remove stains prior to carrying out the carpet cleaning. They will then clean the carpets using the system designed to achieve the best clean for your particular fibre type. They will carry out individual stain removal, replace the furniture and reset the pile. Their system also allows you to use the carpet immediately and gives excellent results.
Curtain Cleaning
Curtain cleaning can be carried out either where the curtains hang or at Safeclean's own workshop. They guarantee no shrinkage with their unique organically based solutions. These solutions are specially tailored for use in the home and will not warp the pleating in the header . This is very important as this allows your curtains to keep their original appearance and look like new. Safeclean quotes by the metre and not by the weight which can significantly reduce your cost. Prices include the cleaning of lining, swags, tie-backs and tails.
Sofa cleaning , Upholstery cleaning and Leather furniture cleaning
Safeclean are experts in cleaning sofas, upholstery and leather furniture. All upholstery and furniture is first tested for colour fastness and shrinkage before any work begins. Furniture and upholstery is pre-vacuumed , a pre-cleaner is applied which includes a health and environmental treatment. Awkward areas are cleaned by hand and no area is left untouched. Safe organic products are used which will leave your furniture clean and which will extend the life of the fabric and leather. This service is also suitable for antique upholstery and is highly recommended.
Allergy Cleaning
Safeclean can dramatically reduce the level of air and surface allergens in your home. By using a combination of active organics which breakdown and eliminate pollen, animal dander, mould spores and dust mites, Safeclean can neutralise these allergens significantly reduce your suffering and improve your quality of life. If you suffer from hay fever, watery eyes, eczema or asthma get Safeclean to improve the quality of your environment. One single application can neutralise up to 80% of all air allergens and repeat applications can further increase the neutralisation. A typical asthma sufferer will notice a significant improvement with as little as a 20% allergen reduction.
Safeclean also cleans mattresses, rugs, antique upholstery and provides stain protection and removal services on carpets, furniture and curtains. They operate throughout Ealing and the surrounding area including Acton, Hanwell, Perivale, West Ealing, Chiswick, Hammersmith and Ravenscourt Park.
For an excellent cleaning service by professional cleaning experts call Safeclean today on their free phone line 0800 136 369 or 0208 998 7713
Contact Us

Unit 15 Wharfside
Rosemont Road
Wembley
Middlesex
HA0 4PE

thebestof awards