Nail Spa
(

19

reviews)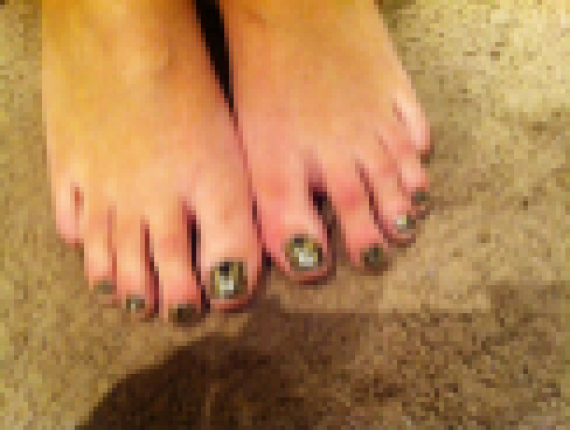 about us
Nail Spa are experienced Ealing-based nail technicians and specialists offering pedicures, manicures, gel nails, shellac nails and Minx nails using the best products. Also latest Vinylux long lasting polish.
Nail Spa bring a wealth of experience to the art of beautiful nails.
Nail technician Henrieta Elzerova is a qualified beautician who chose to specialise in nail care many years ago.
At her salon in Northfields, Ealing she offers traditional and luxury treatments for pedicure and manicure as well as shellac and gel nails using only the best products available such as IBD, Essie and CND.
Nail Spa also uses Vinylux - a long lasting nail polish (which lasts a week on finger nails) and dries very quickly (9 minutes). Unlike shellac or gel nail treatments Vinylux polish can be removed at home so no need to return to the salon immediately it starts to chip. The charge is the same as classic manicure (£18) or pedicure (starts from £27).
Why use gels? Your nails will be in much better condition with gels rather than acrylic nails. It enables Henrieta to use normal nail files rather than drills and the effect can be much more natural for example with a French manicure finish.
Nail services range from a simple file and polish (£9) to a full set of stunning gel nails (£40). Infill, gel removal and nail repair are also offered. A full manicure with shellac for a long-lasting high shine finish costs £30.
A full standard pedicure (£27), chiropedicure (£32) and deluxe pedicure using paraffin wax (£35) treatments are also offered to make your feet look and feel wonderful.
You can be confident of the technical ability and professional service provided by Nail Spa.
Not sure which manicure or pedicure is right for you? Henrieta will advise you on what is best for your nail condition and lifestyle. She recommmends not cutting away hard skin at every treatment for example because it encourages it to grow back more quickly. She can also give advice on home treatments to improve the health of your hands, feet and nails.
Whether you want your nails to be an extension of your personality, to co-ordinate with an outfit for a special occasion, to cover up unsightly nails so you can make a good impression on a hot date or at a job interview or even to enable damaged nails to grow whilst protecting the sensitive nail bed, Nail Spa can fulfil your individual requirements for beautiful nails.
With their reasonably-priced treatments, manicures and pedicures can become a regular part of your beauty regime, not just a special treat!
Want to get noticed? Nail Spa also offer Minx manicure and pedicures as featured on the X Factor! These nail stickers are available in a wide range of exciting designs and are great fun for funky weekends, holidays or special parties. For long-lasting and individual summer time pedicures try Minx nails.
Minx manicures normally cost £20 and last 4-6 days. Pedicures with Minx cost £27 and may last 3-4 weeks.
Gift Vouchers - Nail Spa also offer gift vouchers, so you can treat someone for birthday, anniversary, Christmas or just to say thank you.
Loyalty Card  - ask for about the benefits of our loyalty card for regular customers.
See our special offers for The Best of Ealing!
Opening times:
Monday - Saturday 10.00 - 20.00
Call us now to make an appointment on 07826 545 792
Contact Us

Zero Zero Hair Salon
6 Northfield Avenue
Ealing

W13 9RJ

offers

thebestof awards