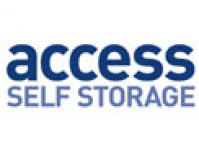 Access Self Storage - West Ealing
Manor Road
West Ealing
London
W13 0AS
T:
0845 279 8116
about us

Access Self Storage in West Ealing provides business and domestic customers with safe and secure self storage service.
Access Self Storage is one of the leading self storage providers in the UK with three stores in the Ealing borough.
Located near West Ealing train station Access Self Storage is a well-established West London storage facility offering storage from as little as £35 per month.
We have a range of individual domestic and business self storage rooms and drive-up units to meet your specific requirements.
· Are you a business and need bulk storage space for equipment, stock or archiving?
· Are you a student needing temporary storage space for the vacation?
· Are you a homeowner who needs more space for your belongings due to building work or moving house?
Whatever your storage needs at Access Self Storage we have a solution suited to your specific requirements and our staff will be pleased to help you find it.
Our self storage facilities at West Ealing offer:
· Competitive prices
· Free 24 hour access
· Large vehicle entrance
· Forklift handling
· Offices for lease
· Packaging materials including cardboard boxes
· Receipt and despatch facility for couriers
· Mail box and telephone answering services

Our self storage units range in size from 9 sq ft up to 400 sq ft and are ideal for both business and domestic customers. Our smaller storage units and lockers in particular are ideal for personal storage.
Access can offer a substantial business storage service, with bulk space, forklift and pallet services. Additional services include mailboxes and office space.

We look after you…
Our trained and friendly staff can advise you on the right storage space for your requirements, from as little as one week to as long as you want. We will make sure you don't end up paying for storage space you don't need.
Our reception is open:
Mon - Fri: 08.30 - 18.00
Sat: 08.30 - 17.00
Sun: 10.00 - 16.00

We look after your storage…
Our clean and dry storage units are protected with round-the-clock monitored CCTV security for your added peace of mind.
We can help you pack and wrap your belongings safely and securely too. Our cardboard and removal boxes are very strong and ideal for stacking. As all our boxes have handholds they're easy to carry as well. Access Self Storage in West Ealing sells a range of packaging materials including plastic and cardboard boxes, bubble wrap and tape. Take a look at what we have on offer.

At the right price…
Access Self Storage is confident that we always deliver on service and also constantly check our prices to make sure we can offer some of the best deals around.
Our cardboard boxes and packaging materials won't cost a fortune and you could save up to £16 by purchasing our ready-to-go Multipacks order online and get free delivery.
Book your self storage at the West Ealing store now and get your first month's storage for just 1p (when you stay for two) plus we'll give you a half price Value Box Pack (RRP £50). (See website for details)
We help look after your business....
Our range of office units can be rented from a minimum of 1 month, with business rates, heating, lighting and service charges all included in the rental.
Small or home-based businesses can also benefit from our mail box service which when combined with our telephone answering and courier service provides a complete operational support package. Our 24 hour access to your mailbox will enable you to extend your working day to suit you.
Click here for 'Frequently Asked Questions' & 'Helpful Tips'
Or call our friendly and helpful staff on 0845 2798116 for assistance regarding all of your self storage requirements.
Please mention The Best of Ealing
when calling Access Self Storage - West Ealing
For self storage, storage services, office rental, mailboxes, packaging solutions
and much more in West Ealing, London W13