Simon Berry Optometrist
about us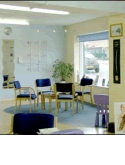 Durham's Independent Community based Optician
Comprehensive, Professional Eye Care in Durham City
Simon Berry Optometrist is an independent opticians based in Gilesgate, Durham City. We aim to offer comprehensive, professional eye care to our patients and pride ourselves in offering a more personal service. 
Our experienced team of optometrists and optical receptionists are always ready with a warm welcome and we offer a spacious and comfortable waiting room for you to relax in while wating for your eye care.
We offer eye care to all age groups and provide a personal service tailored to your individual needs.  
The Professional Eye Care Services we offer include:
Private and NHS Eye tests
Diabetic Eye screening
DVLA eye tests and visual field assessments
Corporate and VDU eye examinations
Contact lens fitting and aftercare
Low Vision Assessments
Repairing and adjustments to all spectacle frames
Eye Tests
Our Eye Tests last between 20 minutes and 40 minutes depending on the tests required. As well as testing your sight the optometrist will also check the health of your eyes.
click here for more information
Hearing Tests
We are also able to offer hearing tests as well as hearing aid fitting and aftercare.
click here for more information
To book an Eye Test, Hearing Test or have a Contact Lens Check Click Here
Shop Online
Whether you are looking for the latest in designer sun glasses or looking for binoculars and telescopes then why not visit our online store.
click here to visit our online store
So, whether you've worn glasses for a while, have just started experiencing eye problems or just simply want an eye test for peace of mind then give us a call.
---
Please mention
'thebestof' Durham
when calling this
Durham Opticians
Contact Us

41a Marshall Terrace
Gilesgate
Durham

DH1 2HX