Premier Chiropractic
about us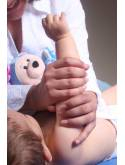 Premier Chiropractic in Downpatrick and Newcastle, your local Chiropractor
For a Downpatrick Chiropractor, (02844 839560), 22a St Patrick's Avenue, Downpatrick.
For a Newcastle Chiropractor, (02843 724469) 2c Golf Links Road, Newcastle.
---
Premier Chiropractic has had clinics in Downpatrick and Newcastle since 2001 where chiropractor Dr Brian McElroy and his staff can help your body to heal naturally.
---
Without drugs or surgery, Premier Chiropractic can help you with RELIEF and deliver WELLNESS CARE dealing with a range of problems including:
Neck Pain
Back Pain
Migraines and Headaches
Sciatica
Pregnancy Back Pain
Joint and Muscle Ache
Child Colic, Asthma, Bed-wetting and Ear Infections.
---
How will a chiropractor help you?
Dr McElroy , a qualified chiropractor, uses an ADJUSTING approach which will reduce any interference from the nervous system;  his judgement and experience are key. 
---
DO YOU FEEL TIRED and LETHARGIC?
Why not book an appointment at Premier Chiropractic in Downpatrick or Newcastle for a wellness check-up.  Regular computerised scans and a neuro-dynamic stress profile will see how your body adapts to stress and Biofeedback training complements your Chiropractic adjustments.
---
For opening Hours in Downpatrick and Newcastle please contact Premier Chiropractic. Evening appointments are available.
---
When you contact Premier Chiropractic, your local chiropractor  in Downpatrick or Newcastle, please mention that you saw them on thebestof Downpatrick
Thank you
Contact Us


22a St Patrick's Avenue
Downpatrick
Co Down
BT30 6DW