Susan Gale MINT, SQHP, GHR, NRH
about us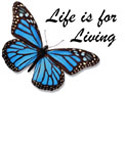 Dorchester-based specialist in hypnotherapy Susan Gale can help you free yourself from unwanted habits and conditions that stop you living life to the full
Dorchester-based Susan Gale has many years of successful experience using hypnotherapy to help clients finally break free of problems and conditions that have blighted their lives.
Susan Gale can help you get free of -
Anxiety and panic attacks
Stress and inability to relax
Eating disorders - whether it's a case of too much or too little
Low self esteem, depression, lack of confidence
Migraine, insomnia and similar conditions
Phobias and conditions such as O.C.D. and I.B.S.
Smoking (often it takes just one session to stop smoking) and other unwanted habits
How does hypnotherapy work?
Hypnotherapy works with the subconscious, the most powerful direct force affecting your health and well-being.
Hypnotherapist Susan Gale uses hypnosis co-operatively as a natural way to help your conscious and subconscious minds work together to break habits, change behaviours, and restore confidence.
In a constructive, positive way, she helps clients regain full health and achieve greater success in many aspects of life.
Experienced, Dorchester-based hypnotherapist
Based at the Beltain Centre in Dorchester, Susan Gale is a highly experienced, registered hypnotherapist (GHR) and accredited by the National Regulatory Register for Hypnotherapy (NRH). She is a Validated Practitioner with the General Hypnotherapy Standards Council (GHSC) with a Senior Qualification in Hypnotherapy and is also a Member of the Institute of Natural Therapy (MINT).
Having qualified as a hypnotherapist in 1989, she has many years experience listening to people, analysing problems and finding effective solutions.
These qualities make her a very practical therapist who is able to explain even complicated information in simple terms.
Holistic approach
A firm believer in taking a holistic approach and considering the whole person, she well understands how even small matters can cause great distress and prevent you living life to the full.
Thus Susan Gale uses a full repertoire of techniques, including hypnosis and positive counselling, to address not just the symptoms but the underlying cause of problems, in order to provide a lasting solution.
NOW is the right time to -

Beat Stress and panic attacks
Stop smoking
Resolve eating disorders
Break free of anxieties and depression and other conditions that prevent you being the best you can be.
Don't continue to suffer unnecessarily.
Even if you've had to struggle against the odds for years, help is at hand here in Dorchester.
---
Call Susan Gale at the Beltain Centre of Natural Therapies in Dorchester to arrange an initial
consultation and discuss your situation in confidence.
Tel: 01305 267069
---
Please mention The Best of Dorchester when contacting Susan Gale about hypnotherapy
The Best of Dorchester Category : Hypnotherapy
Contact Us

The Beltain Centre of Natural Therapies
The Courtyard, 1 Colliton Walk
Dorchester
Dorset
DT1 1TZ

our audio