The Ship Inn
about us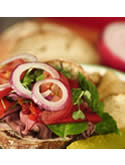 A fine country pub in Newington, near Bawtry, Doncaster offering fine pub food and high standards in our non-smoking restaurant
The Ship Inn
A Great Family Pub in Newington, on the Misson Road near Bawtry, Doncaster offering a fully air-conditioned restaurant and serving good pub food
For great pub food, good company , a nice cold beer and a warm and welcoming atmosphere be sure to call in to the Ship Inn Public House on the Misson road at Newington near Bawtry.
A country pub and restaurant situated just 2 miles from the historic market town of Bawtry, the Ship Inn is owned and managed by Tony and Jane, they have been established there for 10 years and have a reputation for their warm and friendly approach to their regular customers and new visitors.
The Ship Inn offers a full restaurant service with a wide selection of wines and spirits, keg beers, and excellent pub food. Our restaurant is air-conditioned, non-smoking and child friendly.
Our Little Munchers menu is a great hit with the children, we also offer a 2 course carvery meal for them,
Tony enlisted the services of an excellent chef and sometimes prepares the food himself - his home made sausages are to die for! 
A traditionally home cooked carvery is served daily
Monday to Saturday 5.30 - 8.30
Sunday 11.30 - 8.30
Tony and Jane offer a lunchtime 3 course special with a wide selection to suit any tastebud.
Monday to Friday 11.30 - 2.30
Starters include
Prawn Cocktail
Garlic Mushrooms
Soup of the Day
Corn on the cob
A choice from the carvery
8 sweets to choose from or tea and coffee
Tony and Jane also offer Steak Nights
Monday to Friday 5pm - 9pm
---
The Ship Inn Public House has a fine reputation locally for the quality of meals produced both for the bar and the restaurant. Always freshly prepared and home cooked, the extensive menu will be sure to offer one of your favourite meals.
We always like to offer a warm welcome to families and to help the young ones feel at home, we are pleased to provide an extensive beer garden complete with adventure playground.
---
For a warm and genuine welcome call and see us soon. 
The Ship Inn
 Public House Newington, Near Bawtry, Doncaster serving great pub food and offering a fully air conditioned and non smoking restaurant
The 1st Sunday in every month is Old time sing-along time with Johnny Knoble on the keyboards.
Saturday night offers live entertainment
Our Karaoke is very popular
Something for every ones tastes
The Ship Inn also has extensive grounds around their public house - they can cater for up to 6 caravans - and offer fishing facilities just 200 yards away.
 A peaceful days fishing - then an excellent pub meal with a pint or two - what could be better!
If you have been to see us before then call back again soon and  check out our  great menu.
If you haven't, be sure to pay us a visit soon.
Where new friends become old friends and old friends always remain.
Please mention the Best of Doncaster when looking for restaurants serving pub food in Doncaster
Attractive Pub Restaurant,  Fine Pub Food,   Great Bar meals
Contact Us

The Ship Inn
Newington
Doncaster

DN10 6DJ