The Epworth Tap
about us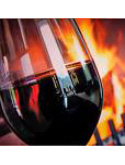 Excellent Bistro Restaurant - The Epworth Tap Simply the best bistro food in Doncaster
The Epworth Tap
Isle of Axholme - Doncaster
The Epworth Tap is situated at Market Place in Epworth, Doncaster.
Owned and managed by Steve and Sarah Ward who are proud of the reputation they have acquired in the 3 years they've been in Epworth.
A bistro restaurant that has a good reputation for it's fine food and speciality wines.
Named as one of the Top 11 Restaurants by the
Lincolnshire Life Magazine as voted for by it's readers who have obviously visited The Tap on many occasions
At The Epworth Tap you can be assured that the bistro food  served to all its customers is 1st class cuisine and the attention to detail on the presentation is second to none.
The service you will receive is impeccable. Every effort is made to make their customers feel welcome and comfortable.
You will find the bistro menu board for lunchtimes very enticing with some delightful choices of bistro food, below is an example of a typical menu board:
Lemon Honey Thyme Chicken
Spicy Lamb Meatballs served with Saffron Rice
Oven Baked Salmon Fillet werved with a Herb Vin Blanc
Rump Steak with a Mushroom and Pepper Sauce
There is an A La Carte menu designed specifically for the the evening diners of the bistro - with a vast choice to suit any pallete
Starters are very well thought out and presented beautifully
Below are a just a few - the menu boards are changed weekly offering a wide choice of bistro and a la carte choices
Homemade Chicken Liver Pate with a Plum Jam
King Prawns in a Thai Curry Sauce
Salad of Smoked Salmon & Mozarella with mixed leaves & a citrus dressing
English Brie stuffed button mushrooms topped with a herb breadcrumbs served with crispy parma ham
Here are a selection of the main courses available
Chargrilled Swordfish served on a bed of saffron rice with a Balsamic Reduction
Roasted Seabass Fillet with Asparagus Spears - drizzled with a herbed oil dressing
Pan Fried Duck Breast with a Plum and Red Wine Sauce
English Fillet Steak with a Pepper and Mushroom Sauce
T Bone Steak with Pepper and Mushroom Sauce
Chargrilled Tuna Steak served with a Green Bean and Cabbage Salad and 3 mustard dressing
Opening Times
Wednesday to Saturday
open at 10.30 for morning coffee
11.30 to 2pm for lunch
Wednesday to Saturday
open from 7pm
Sunday is traditional sunday lunch
open from 12.30
serviing 2 or 3 courses of your choice
There is no need to book for the lunchtime bistro menu
But booking is essential for evening dining as it gets very busy
To book your reservation please call
Doncaster 01427 873333
We offer a wide selection of over 70 wines sourced worldwide for you to enjoy with your meal.
We shall be hosting wine tasting evenings very soon and looking to start a wine club for those that may be interested. Keep an eye out on for more information of this coming event.
The Epworth Tap
Market Place, Epworth, Doncaster
A warm welcome to all our guests from
Sarah and Steve Ward
Please when visiting The Tap mention that you found them first on The Best of Doncaster
The Place To See and Be Seen For The Best Bistro Restaurant in Doncaster
This advertisement was found in the Doncaster Directory under the category of Bistro Restaurant
Contact Us

9 - 11 Market Place
Epworth
Doncaster
South Yorkshire
DN9 1EU