about us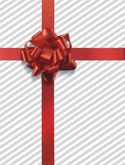 Hazel Walker of Bawtry, Doncaster - Beautifully tailored Ladies Fashions with style and flair
Hazel Walker of Bawtry, Doncaster
Beautifully Designed Ladies Clothing
Your First Stop For Ladies Fashions
Hazel Walker of Bawtry, Doncaster offers individuality and style with all of her range of ladies clothing.
Design and detail ensure that Hazel Walkers ladies fashions are unique, unlike ladies clothing that you would buy on any high street.
Hazels collections include her reversible dresses, all are beautifully cut and very feminine, with different designs and an elegant wrap to finish them off. All are offered in sizes 8 - 22
Hazel offers a very personal service, she will visit your home with a selection of her ladies clothing after discussing exactly the style you are looking for.
Her ladies clothing is purchased from all around the world - from India to Trinidad - which by the way she originally comes from - Hazel is a very gifted lady for an eye for elegance and style.
All of Hazels ladies clothing can be finished off with some very fine accessories - ensuring her customers look beautiful from head to toe.
If Hazel does not stock exactly what you are looking for, then she will endeavour to purchase it at one of her many ladies  fashion fayres that she attends.
Hazel also stocks a wide range of Bodywraps - A revolutionary new concept in underwear that fits like a second skin, in sizes 10 - 22
Simply Beautifully Tailored Ladies Fashions
---
You can be assured of a first class service as soon as you step into Hazel Walker of Bawtry, Doncaster. A warm and friendly reassuring welcome awaits you in this beautiful boutique.
Hazel Walker of Bawtry, Doncaster also owns a much larger boutique in Thorsby, Nottinghamshire. A beautifully designed boutique with an extensive range of ladies clothing.
Hazel will assist you in any way she can to make your purchase as pleasant and personable as possible.
"Ladies clothing is such a personal choice, and for some ladies can be a very difficult one to make, I like to think that in some way I make my customers feel at ease and happy with their choice".
---
Hazel has an eye for detail and style, making ladies clothes stand out from the rest, ensuring that her customers look and feel great.
If you want that something unique, stylish and beautifully tailored - If you need assistance and guidance in choosing the right ladies clothes to suit you
Then pay Hazel Walker of Bawtry, Doncaster a visit
---
Hazel Walker
6 - 7 The Courtyard
High Street
Bawtry
Doncaster
why not telephone for advice and to find out about the beautiful choice of Ladies Fashions available
01302 714670
please mention the Best of Doncaster when visiting or enquiring about the range of Ladies Fashions available
---
Contact Us

6 -7 The Courtyard
High Street
Bawtry
Doncaster
DN10