about us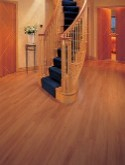 Quality flooring and flooring services within Doncaster offered by Fearn Wood Flooring Ltd of Armthorpe
Fearn Flooring Services
Fearn Wood Flooring Ltd of Armthorpe - Doncaster will be pleased to advise, support and help you to plan and create your ideal flooring.
Fearnwood Flooring  are pleased to supply from their premises in Armthorpe - Doncaster a wide selection of quality flooring  and flooring services which will enhance any room within your home.
Please click on our website above for a more detailed look at just what Fearnwood Flooring has to offer.
At Fearnwood Flooring you can be sure that you will receive expert advice and  professionalism with an efficient service that you would expect from a supplier of superior flooring products
Our flooring service aims to offer you the widest choice of beautiful flooring to enhance any home or commercial premises
Our range includes : -
a superb collection of natural wooden flooring

high quality laminate flooring

Natural and veneer parquet floors

and customised vinyls from the award winning karndean range
---
'Simply Beautiful Floors'
Fearn Wood Flooring Ltd are local Doncaster stockists of a wide range of high quality  flooring including  the superb collection within the award winning  Karndean range.
What is Karndean Flooring ?
An exceptionally durable form of customised vinyl which replicates the beauty of natural flooring materials and yet provides a superb level of realism and durability. The result is a beautiful flooring which has none of the practical drawbacks of other flooring products.
Karndean flooring is manufactured to provide a fully textured appearance which replicates the natural beauty of wood.
Why Should I choose Karndean ?
Because of their close attention to detail, acheived by a careful blending of textures, sizes and colours, the process developed by Karndean, ensures the highest degree of realism. 
This all helps to ensure that Karndean flooring, whilst being indistinguishable from natural wood, offers significant advantages when it comes to design capability, maintenace and cost.
---
If you are looking for high quality flooring please either telephone or call into our Armthorpe showroom in Doncaster where we will be happy to assist you. 
Call Fearn Wood Flooring Ltd on Doncaster
01302 833772
For a full flooring service
---
We also supply quality doors and wooden flooring
Please also see our other ads in the Best of Doncaster  under the categories
---
Please mention the Best of Doncaster when enquiring about Fearn Wood Flooring Ltd Flooring Services
Contact Us

49 Church Street
Armthorpe
Doncaster

DN3 3AE