about us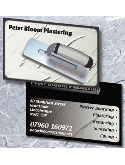 Graphic Design - Doncaster - Helping your business bloom !
Bloomin Digital Graphic Design
Providing Doncaster business with great graphics and superb designs
Its a fact that In today's fast paced business world the method and materials we use to market our companies can have a huge impact on the continuing success of your business
At Bloomin Digital we recognise how important your image is to your business and pride ourselves on delivering excellent quality graphics and the highest standards of customer service
Bloomin Digital Graphic Design in Doncaster
Graphic designs that benefit your business


Bloomin Digital offer a modern and flexible graphic design studio. Good graphic design and the way in which you market your company are key to continuing success. The outer appearance of your company is as important as the product you sell.
Bloomin Digital
Graphic Design to help your business bloom
07852 176918
Customer service and satisfaction are an ingegral part of the graphic design service we offer in Doncaster.

You will be offerred an initial  consultation in which we will explore your ideas and identify your specific graphic design, promotional and marketing needs. Following our consutation you will be provided with a range of graphic designs for you to proof.  
---
Bloomin Digital
Customer Satisfaction - Guaranteed
When choosing a graphic designer it is essential that your ideas are taken on board and understood, and that the message you want your designs to convey are clear. Attention to detail from your graphic designer is essential.
Bloomin Digital will tailor their services to exactly match your needs. The following provide examples of how we can help your business : -
Corporate identity
Logo design
Letterheads
Business cards
Marketing
Advertising
Packaging
Point of Sale
Exhibitions

Why not visit our website and take a look at our portfolio. The following link will take you right there.
http://www.bloomindigital.com/Portfolio.php
Be sure to check out Bloomin Digital for all your graphic desgn needs.
For a friendly no obligation discussion please call
07852 176918
We look forward to hearing from you
You may want to check out our advertisement under 'business cards'. Just click on the following link
/doncaster/32216/1/1/the_best_of.aspx
---
Please mention the Best of Doncaster when enquiring about Graphic Desgn in Doncaster

This advertisement was found in the Doncaster directory in the category graphic design in Doncaster
Contact Us