about us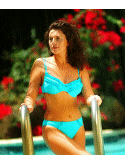 For online swim and beach wear - Buy from Anula Limited, Doncaster - Always summer - simply stunning - always beautiful
Anula Limited of Walkeringham, Doncaster
Your new wardrobe is ready...
Gail Smith is the founder and owner of Anula Limited, Doncaster. She has just returned from Tobago having launched her new swim and beach wear - Always Summer. Anula Limited has a very impressive Website that is worth visiting - with absolutely stunning pictures showing in detail all the swim and beach wear. Which just goes to prove  exactly why Anula Limited is so special.
Buying online from Anula Limited is very easy and because of the way the site has been designed - you can see exactly in detail the quality and range of products available.
Stunning swimsuits

Beautiful Bikini's

Contrasting Kaftan's

Matching Flip Flop's

Elegant Jewellery

Co-ordinating Designs

Beautifully designed footwear
For the very best online swim, beach wear and much, much more ............ for sophistication, elegance, individuality and attention to detail from this stunning collection ..........  Anula Limited, Doncaster - Always Summer.
All of the collection have been specially designed either for it's individuality or attention to detail and to ensure that they co-ordinate throughout - making it perfect for you to put together any number of stunning combinations.
Buying online from Anula Limited, Doncaster Always summer - Always your first choice.
On line swim and beach wear and so much more besides
If you want the best then why spend time going from shop to shop on the high street looking for your essential swim and beach wear - when you can buy in the comfort of your own home and see in detail the beautiful collection and co-ordinating accessories available.
---
Please do mention The Best of Doncaster when enquiring about swim and beach wear from Anula Limited, Doncaster.
This advertisement was found in the Doncaster directory under the category of Swim and Beach Wear
Contact Us