Born To Dance
about us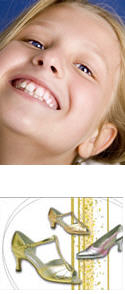 Born To Dance - Dance School - Classes and Dancewear in Darlington and Co. Durham
<?xml version="1.0"?>
Born To Dance offer dance classes to girls and boys age 2 ½ years on. We teach all major dance styles to R.A.D & B.T.D.A exam standard in our studio in Darlington, Co. Durham.
The principal, Miss Sue Henderson, is fully qualified with the following associations R.A.D, B.T.D.A, I.S.T.D & I.D.T.A and has been teaching since 1981.
Miss Julie is qualified with B.T.D.A & N.C.F.E,
Miss Eunice N.C.F.E City & Guilds, R.S.A & O.C.R.
A
ll dance school classes are grouped in age and ability and the disciplines are:
Tap dance

Ballet

Lyrical

Modern

Freestyle Disco

Acro- Gym

Parents and students tell us that attending dance classes boosts confidence, poise, posture and is great for mixing and meeting new friends.

Students will have lots of opportunities to practise their dance skills and to gain performance experience through charity shows and other events. In fact, 40 Born To Dance students have recently returned from Her Majesty's Theatre, London, where they had a great time!

Our Dance studio in Northgate is fully equipped and insured. It incorporates a shop which has a range of dance related clothing and accessories including: leotards, tights and leggings, Jazz pants, skirts and tops, dance bags, hair accessories.
We also stock a a fantastic range of Dance, Tap, Ballroom, Syllabus, Jazz, Point, Character and Ballet shoes from makers such as Freed, Roch Valley, Katz, Equity and Schofields.

All staff are C.R.B checked and we are happy to discuss your and your child's needs.

For more information and to book dance classes contact:

Born To Dance
Dance School - Classes, Studio & Shop
163 Northgate
Darlington DL1 1TZ

Tel: Darlington (01325) 355273
---

Please mention The Best of Darlington when calling
Contact Us


163 Northgate
Darlington
Co.Durham
DL1 1TZ

thebestof awards