Offbeat Brewery
(

6

reviews)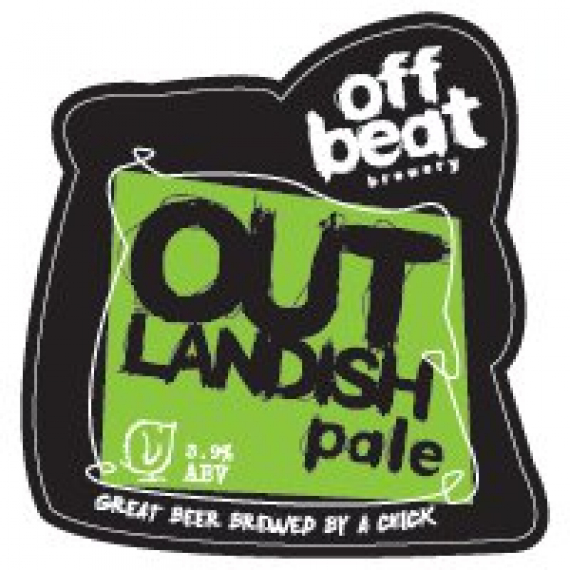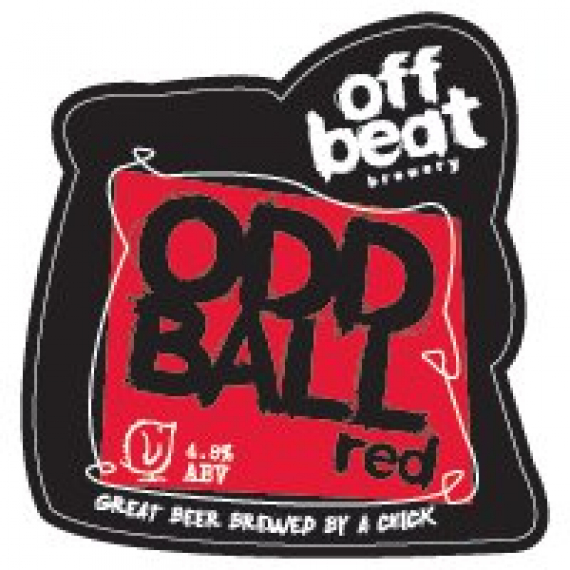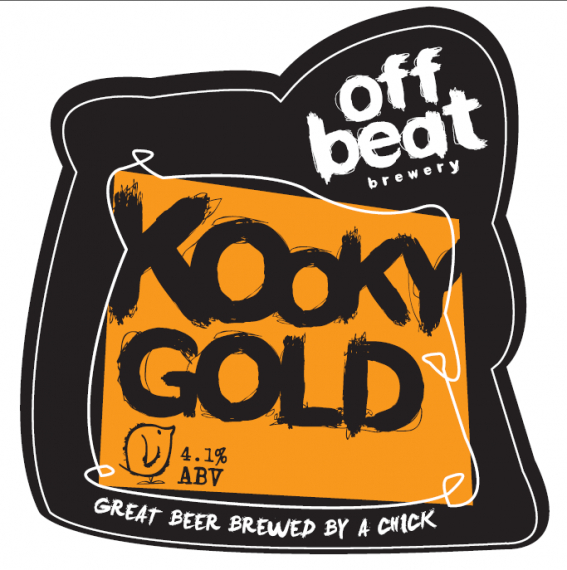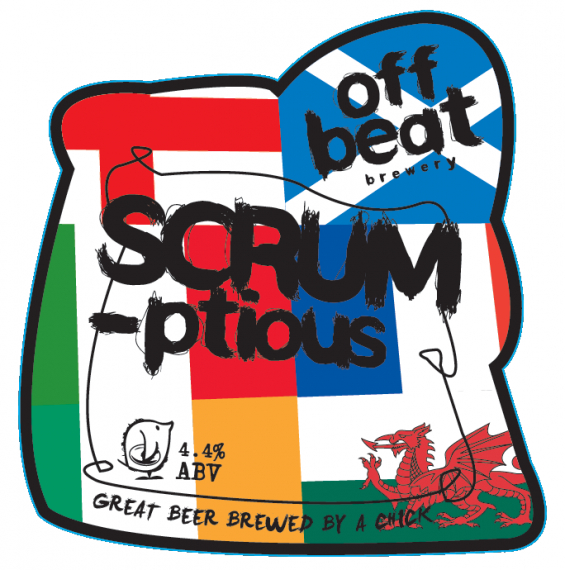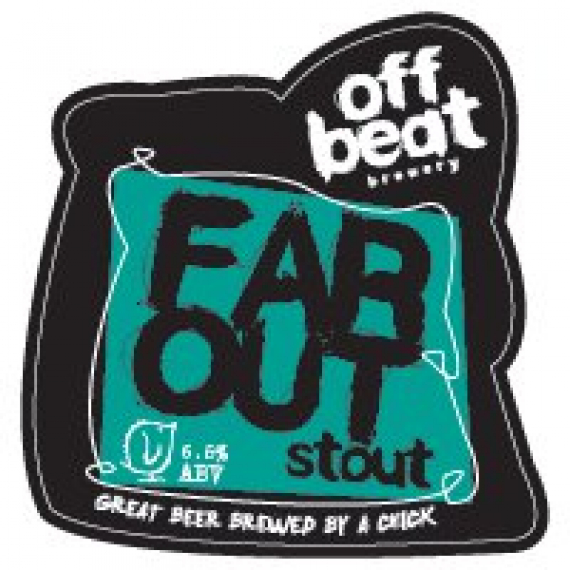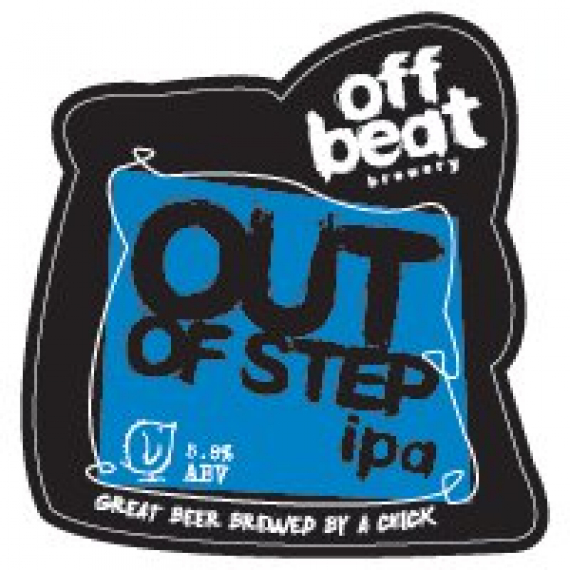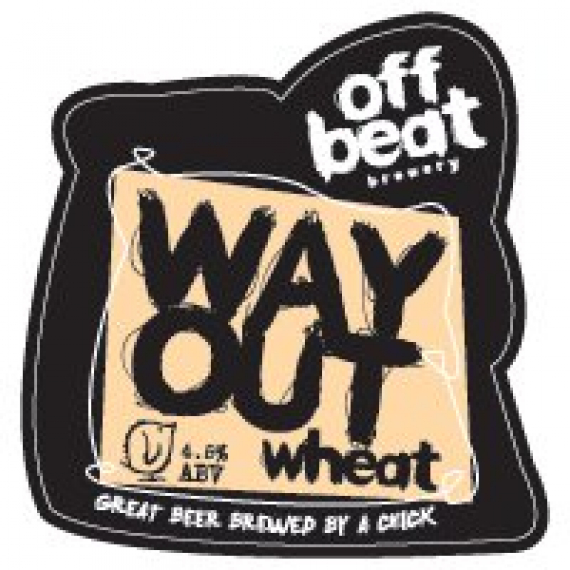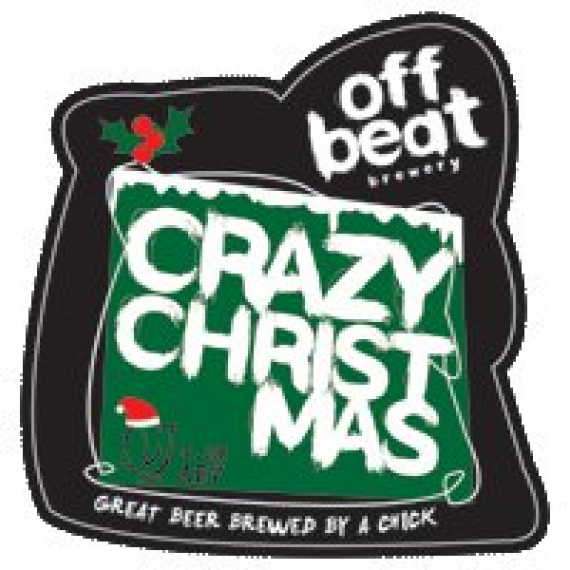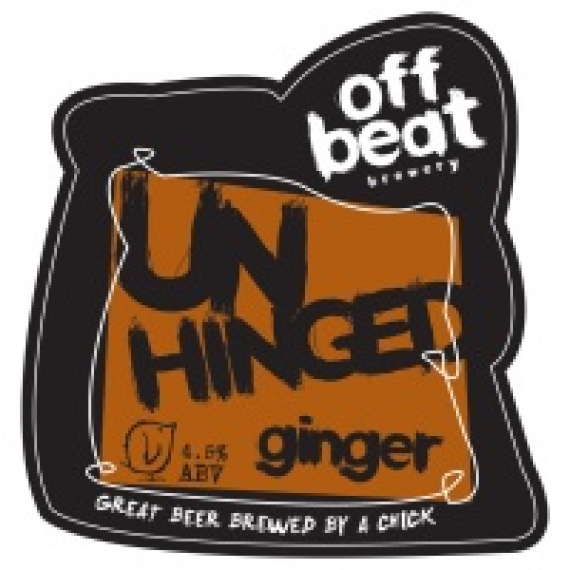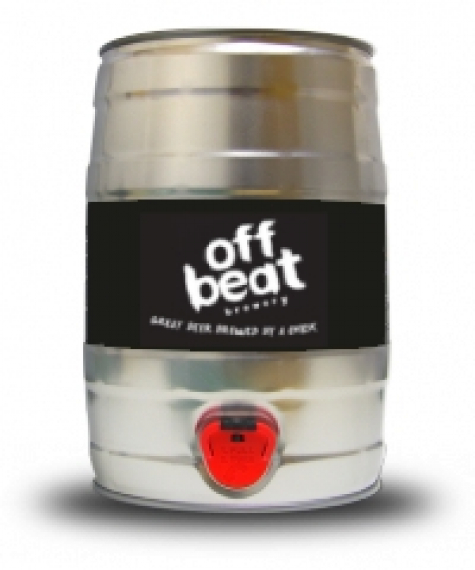 about us
Offbeat Brewery Ltd - One of Cheshire'€™s finest Craft Brewer'€™s, making an awesome range of beers packed with flavour to tantalise your tastebuds. Great beer brewed by a chick.
---
Offbeat Brewery Ltd
Great Beer Brewed By A Chick
---
Offbeat Brewery, situated on Thomas Street Crewe is a small craft brewery owned and operated by Michelle Kelsall, hence "Brewed by a Chick", who has been brewing fine ales since 2006. First in Scotland and then at the Borough Arms in Crewe, but in 2010 offbeat brewery outgrew the premises and moved around the corner to its present brewery in Thomas Street, where Michelle is able to brew two full brews twice a week and a smaller brew of one of the more speciality beers once a week.
In this very short time Offbeat Brewery are proud winners of many awards such as;
· Finalist of CAMRA Champion Beer of Cheshire 2011
· Winner at Nantwich Beer Festival 2011
· 3rdplace at the Bird in Hand Guilden Sutton Beer Festival 2011
· 3rdat Stockport Beer Festival 2011
· Joint Beer of the Festival, Sunderland CAMRA 2011
---
This award-winning brewery produces the following beers;
Outlandish Pale
It's a zany, not your average session beer drinking above its strength. This beer takes your palate to the extreme with a fresh burst of lemony hoppiness. ABV 3.9%. Order mini cask
Kooky Gold
Golden session ale with a light bitterness but a tasty burst of Cascade hops making this a great easy drinking pint. ABV 4.1%. Order mini cask
Odd Ball Red
A delicious ruby red ale with masses of Columbus hops giving a spicy flavour and finish. The bold fruitiness of this ale will surprise the uninitiated! ABV 4.2%. Order mini cask
Way Out Wheat
A naturally cloudy wheat beer, Hefeweizen style with lovely aromas from freshly ground coriander and sweet orange peel. ABV 4.5%. Order mini cask
Out Of Step IPA
Spark your taste buds into life with our generously hopped IPA with abundant citrus flavours leading to a fruity but dry, bitter finish. ABV 5.8%. Order mini cask
Scrum-ptious
Rich copper coloured ale, with the unique flavour of the New Zealand Nelson Sauvin hop. Brewed for the Six Nations Rugby and the Rugby World Cup. ABV 4.4%.
Far Out Stout
A rich, roast stout aged in malt whisky casks for 3 months at a time. The subtle whisky notes and light hopping make this a stunningly smooth, mind blowing stout. ABV 6.5%. Order bottles
Crazy Christmas
Available from mid November through December. This Porter has the festive treatment with ginger and orange. ABV 4.2%.
---
Order your favourite Ale online here
Available in 5 Litre mini Casks for home
consumption, order on line
and they'll be ready & waiting for you
to pay and collect from Hops Belgian Bar
Some of the local public houses where you can taste the beers
Nags Head CW1 2ND
Hops Belgian Style CW1 2DG
Square One, CW2 7AJ
The Black Lion CW5 5ED
The Lodge Inn ST7 2JA
The Hand & Trumpet CW3 9BJ
The Bhurtpore Inn CW5 8DQ
For the latest list of locations selling Offbeat's beers please visit the beer map.
---
Whatever your requirements from a brewer of this quality why not give Offbeat Brewery a call on 01270 416 096 - Michelle will be more than happy to help.
Offbeat Brewery Ltd
Unit 6, Thomas Street
Crewe, CW1 2BD
01270 416 096
Members of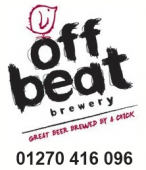 Brewery Open Day
14th December 2012
Author: Jon O
0 Comments
Offbeat Brewery opens its doors to the public
read more »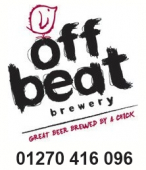 Orders Now Being Taken...
1st March 2012
Author: Jon O
0 Comments
Contact Us

Unit 6
Thomas Street
Crewe
Cheshire
CW1 2BD

find us here

follow us

This is a live stream from Twitter - not the voice of thebestof!

offbeat_brewery:

@MicrobreweryO yep, thanks

14 hours ago

offbeat_brewery:

@MicrobreweryO the plant people have your beer

33 hours ago

offbeat_brewery:

@OthertonAleman @PolymathTim i'm still thinking we might have the smoked malt levels a bit high...

37 hours ago

offbeat_brewery:

@OthertonAleman @PolymathTim @CharlesFaram ordered Apollo, changed to Amarillo :) We've got Summit here. All set for next Tuesday

38 hours ago

find us on facebook