KashFlow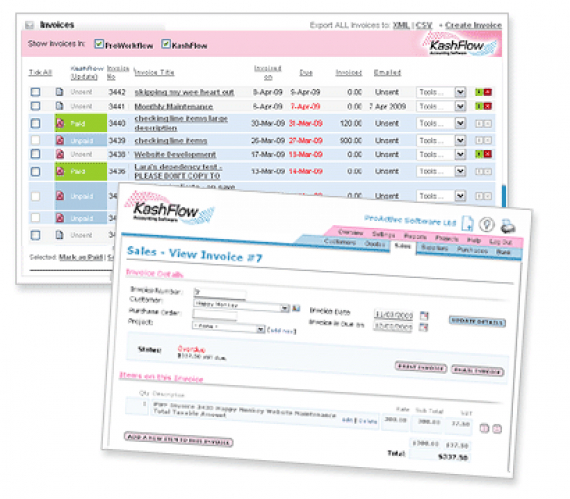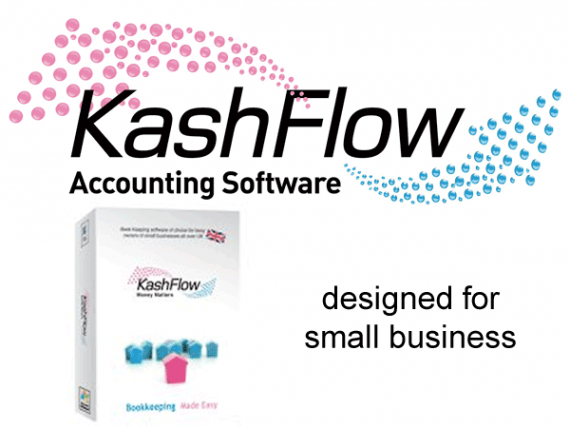 about us
KashFlow Accounting software - A product full of useful features and no confusing options. The ideal package for small to medium sized businesses in Crewe amd Nantwich

Accounting Software For Small & Medium Size Businesses
KashFlow is an incredibly easy to use and understand accounting system for UK small businesses.
No accounting knowledge required. And our free trial really is free - no credit card needed.
We have thousands of happy customers and the software & company have won numerous awards.

With our accounting software, you can save time, be better organised and have a better insight into your financial position by using KashFlow Online Accounting.
The software has been built with the small business in mind. We know that you want to spend your time on what you do, not struggling with complicated software trying to understand how it works.
That's why our online accounting software gives you everything you need; from Invoicing to cashflow management to VAT reports and everything else you need at your fingertips to keep your business running smoothly and you focused on doing what you do best - running your business.
Features:
Accessible from anywhere in the world

Quickly and easily generate VAT returns

Ability to send invoices by email
---
We offer a 60 day free trial to give you the chance to experience our online accounting service with no obligation, so sign up here & now to get started in a matter of minutes

---
The price you see here today is the price you'll always pay if you start your trial today.
We promise to never increase our pricing for existing customers.
When we do increase our prices, they'll only affect new customers.


---

Visit the Kashflow
---
2009 Software Satisfaction Awards - Double WINNER!
In 2008 we won the main small business accounting software category.

In 2007 we won the web-based accounting software category.
---

We had an overall customer-rating score of 3.92 out of a possible 4. We're now working hard to get those extra 0.08 points.


Kashflow are so proud about their software they offer a free 60 day trial to all users, no obligation to buy what so ever.
After your 60 day trial is over you will receive a £1 a month discount at £14.99.
Visit KashFlow.com today and start your no obligation Free trial.
---
Contact Us

follow us

This is a live stream from Twitter - not the voice of thebestof!

find us on facebook