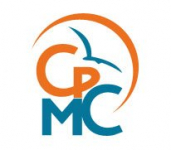 Corby Private Medical Centre
8 Pytchley Court
Corby
Northants

NN17 2QD
T:
01536 388021
about us

Corby Private Medical Centre not only provides a highly qualified dentist in Corby, Northamptonshire offering specialist and general dentistry, but other on site professional medical services such as orthodontics, gynaecology and psychology with exceptional personal care at very affordable prices.
Corby Private Medical Centre
Corby, Northamptonshire
Tel: 01536 388021

The Corby Private Medical Centre (CPMC) objective is to always offer a personal caring service to all local people from highly qualified practitioners and to help them access specialist dentistry and professional medical services in a friendly environment at significantly lower prices than standard UK practices.
Conveniently located.....
The CPMC is conveniently located at Pytchley Court, close to Corby town centre with easy parking facilities and is the first local surgery to offer affordable general or specialist dentistry, children's dentistry, orthodontics, gynaecology and psychology services with both English and Polish speaking dentists, doctors and reception staff.
Many private medical services in the UK are considered to be very expensive and not always readily available. If, for example, you were looking for specialist dental treatment,
eg -
dental crowns,
veneers,
bridges,
surgical extractions,
implant dentistry,
periodontology
advanced endodonastry and root canal surgery -
- you might typically be waiting weeks or possibly months for your treatment. And you might well be considering travelling abroad to avoid high charges and to take advantage of a quicker service and more privileged prices.
Services provided 'on site'....
But the CPMC provides all these services (and more including cosmetic dentistry and whitening ) on site with modern equipment in their Corby surgery with a personal service second to no other.
With emphasis on providing quality individual care, all practitioners understand the importance of giving their patients complete reassurance and peace of mind (especially children).
And with short lead times (sometimes just a few days), and favourable international prices, you really won't ever need or want to travel abroad for your treatment!
Implant dentistry for instance is expertly performed after personal consultation by highly qualified dentist Raf Scheller. What might otherwise cost £2,000 upwards - at CPMC you are more likely to pay between £800 - £1000 with no inconvenience and no added airline expenses!
Denplan patients are of course very welcome and every service of the CPMC is guaranteed (eg fillings, implants) with a promise of replacement free of charge in the unlikely event of failure within 6 months.
So whether your need is for general dentistry or urgent medical or dental treatment, or you just want to improve your smile, the experts at CPMC will always make time to offer you their best professional advice according to your personal circumstances, with the added satisfaction of knowing it won't burn a large hole in your pocket!
To see the current CPMC dental services and advertised prices, click here.

The Best of Corby recommends you book a free check up by calling: 01536 388021
---
Please remember to say "The Best of Corby" sent you.
find us here

find us on facebook