BiG Storage
(

54

reviews)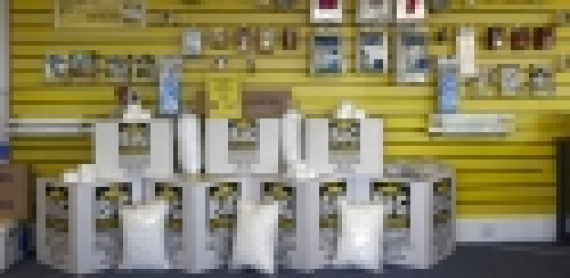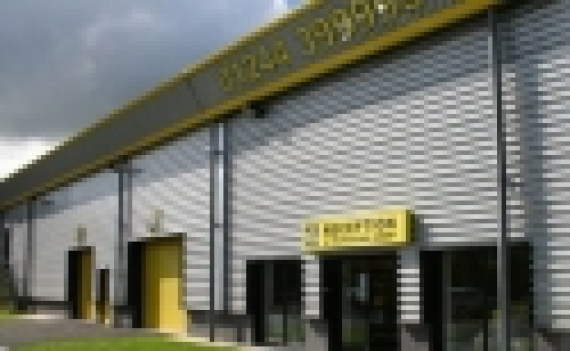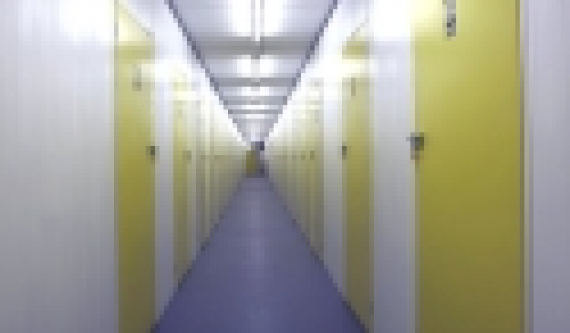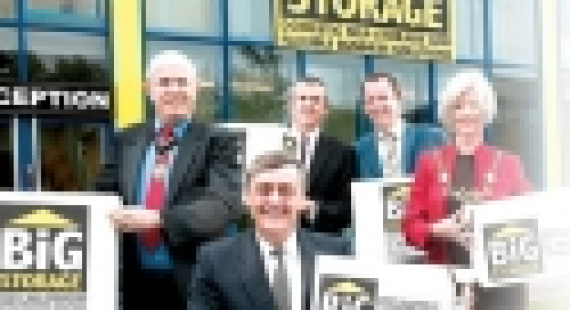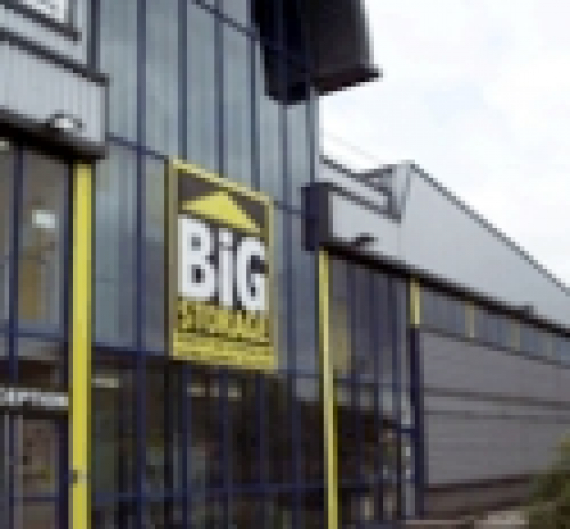 about us
Conveniently located next door to BandQ within the heart of Chester'€™s Sealand Rd shopping district, BiG Storage is the leading provider of self-storage services for domestic and business users.
<?xml version="1.0"?>
With state of the art facilities and high street location, its little wonder BiG Storage Chester has been a BiG success since it first opened in January 2006
BiG Storage provides self storage units, lock-ups, workshops and business units in Chester, Warrington, Handforth, Macclesfield, Lancaster and Morecambe and has self-storage facilities and buildings throughout Lancashire, Cheshire and Manchester in the North West for business storage, household storage or domestic storage.
Their space becomes your storage space. It is ideal if you:
Are in the process of moving home and need temporary or long term space

Are considering selling your home and need to de-clutter prior to it being valued or viewed

Letting out your house or spare room

Haven't room for sporting, leisure or hobby accessories

Wish simply to create more living or storage space at home

Can't get the new car in the garage
Domestic Storage - rooms from just £5 per week
BiG Storage Chester are open 7 days a week with opening hours to suit your working or life commitments and provide self contained, clean, secure personal storage units. Their rental rates are inclusive of all local taxes, heating, lighting, service, security and maintenance charges.
What can you store?
Anything and everything is welcome at BiG Storage Chester - provided of course it's not flammable, perishable or illegal! Furniture, toys, heirlooms, washing machines, train sets, motor cars - you name it they can store it!
Individual Unit Sizes To Suit Your Needs
BiG Storage Chester offers a large range of individual self storage services and units. These units range from locker size to half the size of a football pitch and all in between. With over 40 different unit sizes available you only pay for what you need. Each facility is designed to accommodate up to 800 self contained units
Flexible Access
Once allocated a unit, BiG Storage Chester customers have unlimited access to their unit. Customer goods can be accessed without prior arrangement and without charge - unlike a traditional storage container or provider. Click here to see more about the range of features & benefits.
Excellent Customer Service
The Chester branch has two friendly managers who are trained in all aspects of storage (and moving) management to enable them to assist you with your individual requirements.
Secure & Modern Facilities
All of the BiG Storage Chester facilities are brand new and have had the latest security measures installed. All their facilities incorporate state of the art security and surveillance devices. With 24 hour CCTV cameras inside and out, monitored 'Redcare' Alarm System - linking them directly to the local police station and an electronic customer entry/exit system, the desire to offer as fully a secured storage facility as possible is one which is taken very seriously. On top of all this, your unit is locked with your own key and accessed only by you.
Moving In and Out Is Easy
With no lease, no legal costs, no delays and no hassle, moving into BiG Storage Chester couldn't be easier. You can move in today simply by signing a simple one-page storage agreement and move out anytime you want - although they usually require two weeks notice to allow us time to re-rent your unit.
Easy and Discounted Payment Options
Invoiced four weekly accounts can be paid by direct debit or credit/debit cards with up to 10% discount for long term pre-payments.
Removals and Van Hire
With direct links to local and national container and removal firms and van hire companies, BiG Storage Chester can arrange delivery of your goods into storage at a discounted cost.
Packing Materials
They offer a large and extensive range of packing materials to help with the packing and storage of your personal effects. From cartons to marker pens, bubble wrap to wrapping paper, their friendly staff can provide advice and direction on the professional assortment of essential.
Related Leaflets
For more information on their domestic storage solutions, please take a look at the following leaflets:
Domestic Storage - 3 BiG Reasons

Packaging Materials
Business Storage
Retailers, accountants, design agencies, local government, contractors……..the list and range of businesses that BiG Storage Chester provides services for is endless.
They make it easy for any firm to save money and increase profits. BiG Storage has the resources and experience to accommodate all uses, stock, equipment, archives, furniture, electronic goods and vehicles.
What Can You Store?
The BiG Storage storage service accommodates all uses, stock, equipment, archives, furniture, electronic goods and vehicles.
Their space becomes your space and helps you to:
Expand or contract your business on an easy flexible basis

Save money by releasing expensive office or retail space for more effective use

Manage your archives in a cost effective and convenient way

Professionalise the image of your small business by operating it from quality fully serviced premises

Reduce operating costs by locating your goods nearer to you or your customer

Save money by increasing or reducing the space you pay for in line with your changing needs. Every week if you wish

Provide a more flexible service to your customers

Inclusive rates from £5 per week
They can provide self contained, clean, secure business units from as little as £5 per week. All of their charges are inclusive of business rates, heating, lighting and power costs, service, security and general maintenance charges.
Storage Services For Your Business
Free use of forklift, pallet/hand trucks and trolleys

Free receipt and despatch service

Free archive, stock and product retrieval and collection

Free office services - fax, email, scanning and photocopying

Free use of meeting room and conference facilities

Free advice and direction on all insurance matters

Free arrangement of any transport or removal requirements

Mailbox hire
Related Leaflets
For more information on the Big Storage Chester business storage solutions, please take a look at the following leaflets:
Archive Storage

Business Storage

Packaging Materials

Retail Storage

Stockrooms

Bulk Storage

Workshops

Lock Ups

Offices

Industrial Storage
---
To reserve a unit or to find out more about the wide range of storage services and storage space offered by BiG Storage Chester, please contact:
BiG Storage - Chester
The Printworks
Sealand Road
Chester
Cheshire
CH1 4QS
Tel: Chester (01244) 399 993
Email: click here to email
or click here for their website
---
Please mention thebestofchester when contacting BiG Storage in Chester.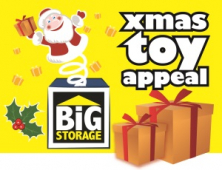 Toy Appeal - Week 2
10th November 2012
Author: Paul D
0 Comments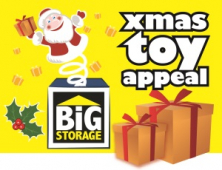 Toy Appeal Week 1 Launch 2012
7th November 2012
Author: Paul D
0 Comments
The launch of the Chester Chronicle and BiG Storage Christmas Toy Appeal is here with us again....
read more »
Contact Us

The Printworks
Sealand Road
Chester
Cheshire
CH1 4QS

find us here

follow us

This is a live stream from Twitter - not the voice of thebestof!

BiGStorageUK:

RT @bestofchester: Great to see these guys getting recognition in Chester http://t.co/TtEnSHnFSI @BiGStorageUK

13 hours ago

BiGStorageUK:

End of year presentation today - and what a year it's been for the team at BiG!

20 hours ago

BiGStorageUK:

Great to see @ChesterFC joining in with our #ToyAppeal - the more gifts the merrier!! http://t.co/GFq99nledY

83 hours ago

BiGStorageUK:

If you'd like to help with our #ToyAppeal then all of our branches will be accepting boxed gifts throughout December http://t.co/oQHt5OZoFk

84 hours ago

BiGStorageUK:

#Christmas is coming, and we've launched our new Blog with details of our #ToyAppeal - please RT http://t.co/1fU6t5ro04

84 hours ago

find us on facebook

thebestof awards