QualitySolicitors Redkite
(

113

reviews)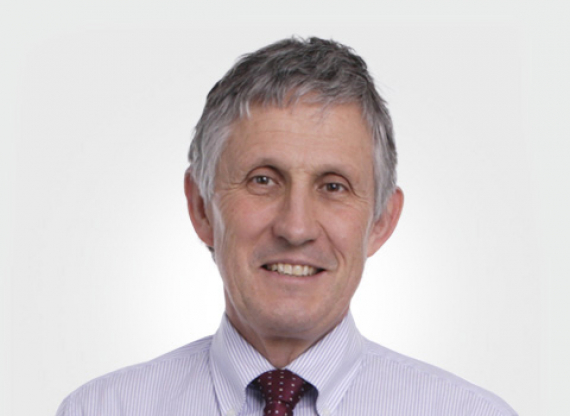 about us
QualitySolicitors Redkite'€¦ legal services for all your residential and commercial property needs
QualitySolicitors Redkite does not differentiate between its diverse client lists. Private individuals, trustees, companies, builders and landowners, all have a common need for specialist, yet cost effective legal advice.
Residential Property Law
QualitySolicitors Redkite'sresidential solicitors are renowned for delivering excellent service throughout the important period of buying or selling a property. From our Carmarthen and Whitland offices, we offer a practiced approach to a varied portfolio of conveyancing clients.
Their valuable experience and forward thinking has seen QualitySolicitors Redkite emerge as one of the regional leaders in property law.
Whatever the property - QualitySolicitors Redkite have the service you need
QualitySolicitors Redkite, offer the full range of residential property services:
• Residential Conveyancing
• Equity Release
• Remortgaging
• Freehold sales and purchases
• Buying and selling leasehold properties
• Buying for investment
• Non-contentious landlord and tenant advice
• Assured short hold tenancies
• Transfers of gifts of land
• Enfranchisement of leasehold properties
QualitySolicitors Redkite understands that buying or selling a property moves more smoothly when procedures are followed swiftly and professionally. This enables solicitors to streamline their work practices making residential conveyancing a simple, efficient process.
Why Choose QualitySolicitors Redkite Residential Conveyancing Solicitors?
QualitySolicitors Redkite's, experienced legal team enjoys delivering polished customer service and quality results.
• Clients always have regular, direct contact with their residential property lawyer.
• They provide online access for customers to track the progress of their transactions
Whether you are buying, selling, remortgaging a property, or considering the option of an equity release package; QualitySolicitors Redkite's experienced residential property lawyers are on hand to guide you through the entire process.
The team at QualitySolicitors Redkite offer a specialist service tailored to meet the individual needs of each and every client.

QualitySolicitors Redkite also ensures they are available to answer any client questions or queries, in plain English, as they arise.
Commercial Property Law
Nearly every commercial organisation will have some interest in property, whether as an occupier, developer, investor or commercial landlord. But although for some, property can be a profitable long-term asset, for others it may turn into a long term burden.
QualitySolicitors Redkite's commercial property team provides commercial and proactive commercial property law advice with a thorough understanding of the property market. This enables them to deliver a personal "hands on" approach.
QualitySolicitors Redkite solicitors have experience in all aspects of property law. This experience enables them to advise clients on a range of matters including advising individual occupiers on their purchase.In addition to the basic legal procedures involved in such transactions, QualitySolicitors Redkite can also advise on financing, re-financing and environmental considerations.
Their expertise in leasehold matters is equally solid. They act for both landlords and tenants and can advise and negotiate on all legal and drafting aspects of rent review, security of tenure, alienation options and repairing obligations.
If you want a professional, friendly, fresh approach to residential or commercial property law, then phone QualitySolicitors Redkite,s property solicitors today or contact one of their regional offices at Carmarthen and Whitland.
We at thebestof Carmarthenshire encourage you to check out QualitySolicitors Redkite's web site to see a sample of their excellent work. See link in contact panel.
Also see this solicitor's other features on Thebestof Carmarthenshire under Solicitors, Employment Law Solicitors, Family Law Solicitors, Property Law solicitors, Will writing services, Probate.
When you contact QualitySolicitors Redkite please mention that you saw this feature under Property Lawyers on thebestof Carmarthenshire website.
thebestof Carmarthenshire promoting the best, independent businesses in Carmarthenshire.
Find recommended local goods and services on thebestof Carmarthenshire website.
Contact Us

Carmarthen 01267 679 076
Haverfordwest 01437 839 082
Cleddau Bridge 01646 429 112
Pembroke 01646 429 207
Pembroke Doc 01646 429 208
Tenby 01834 909 026
Whitland 01994 279 058


follow us

This is a live stream from Twitter - not the voice of thebestof!

QSRedkite:

Recent feedback: Patricia Johnson was extremely polite, efficient and very professional. #Qual_Solicitors

28 hours ago

QSRedkite:

Recent feedback: I am delighted with the service I received in all aspects. Thank you. #Qual_Solicitors

71 hours ago

QSRedkite:

RT @rlloydpr: Christmas party time for the staff at legal eagles Red Kite @QSRedkite at the Falcon Hotel Carmarthen yesterday http://t.co/Pe50631lxu

106 hours ago

QSRedkite:

RT @rlloydpr: Testing time! Red Kite consultant John Lewis tries the 'guess the weight of the Christmas cake' comp @QSRedkite lunch http://t.co/gEfD8ANOwD

106 hours ago

QSRedkite:

RT @rlloydpr: It was Christmas party time for the staff at Red Kite @QSRedkite at the Falcon Hotel Carmarthen yesterday http://t.co/lAYL3Ns3gR

107 hours ago

find us on facebook

thebestof awards