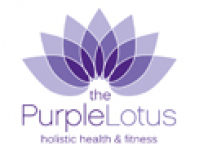 Purple Lotus
Kinmont Barn
Treasury Court
Fisher Street
Carlisle
CA3 8RF
T:
01228 899301
M:
077901 15009
about us
Alternative therapies can be used solo or run alongside conventional medicine and help you find ways of harmonising your life. Call into the Purple Lotus in the heart of Carlisle and find an alternative therapy that will help you achieve balance.
The Purple Lotus - leading the way in alternative therapies to aid relaxation and rejuvenation
Call 01228 899301
The Purple Lotus is Carlisle's holistic health and fitness centre offering yoga and a wide range of alternative therapies to promote and maintain a healthy lifestyle.
Massage
A range of massage treatments are available from highly experienced practitioners. The Organic Rejuvenating Face Massage is an antiageing and relaxing hands-on massage treating both surface and deep facial tissues. It increases blood circulation, tones muscles and aids in the removal of toxins, leaving your skin looking smoother, clearer and younger too.
The Swedish or Body Massage is a full body massage using firm but gentle pressure to promote relaxation, ease muscle tension and improve circulation. Ideal after sport, or a stressful work regime. 1/2 hour treatments are also available, concentrating on Back, Neck and Shoulders - areas we naturally tense as a result of stress.
Thai Massage available too. See Purple Lotus website for details
If you wish, mix and match treatments can be designed to suit. Contact Tanya at the Purple Lotus for more details, or on
07525 332497
Shiatsu
A traditional hands-on healing art, suitable for a wide range of conditions from specific injuries to more general symptoms of poor health. Marie Buttler (MRSS) is a qualified Shiatsu practitioner, offering relaxing treatments for stress, joint pain, migraines, reduced mobility and more. Taster sessions, lunchtime massage and well-being days are now available to the Purple Lotus.
For more information about Shiatsu please visit www.shiatsuessentials.co.uk
or contact Marie on 01228 546523 / 07891 604564 to book an appointment.
EFT & Reconnective Healing
EFT (Emotional Freedom Technique) and Reconnective Healing have been successfully used in the treatment of traumas, phobias, depression and a wide range of emotional issues. Julie Kaloczi is passionate about holistic healing and runs a practice in the Scottish Borders and now offers appointments at the Purple Lotus.
For more information about EFT (Emotional Freedom Technique) and Reconnective Healing call Julie on 07854 799193 or visit: www.juliekaloczi.co.uk
NLP and Hypnotherapy
NLP and Hypnotherapy can each help with unresolved issues affecting our lives - those times when we find ourselves "stuck" or repeating destructive patterns of behaviour. These non-invasive forms of therapy can also be helpful in improving and enhancing skills at work, in sport and in more general day-to-day living. One-to-one sessions are offered in the safe, confidential and relaxed environment of the Purple Lotus.
For more information about NLP and Hypnotherapy contact Phil Sharp now on 07999 344145
or visit www.nlpcarlisle.co.uk
Naturopathy & Kinesiology
Naturopathy & Kinesiology provide non-invasive organic therapies to identify and treat symptoms and imbalances caused by body function, structure and diet. An allergy testing service is also available. Our diet can profoundly affect our moods and general health and Naturopathy offers an organic route to the cause of these symptoms, and offers natural way to health, treating low energy levels, weight issues, stress, food intolerances. Jan Ford-Batey has over 11 years experience and has many healthy satisfied clients throughout the region.
For more information about Naturopathy & Kinesiology please visit www.naturetoheal.com
or contact Jan on jan@naturetoheal.com 07969 490356
Call into the Purple Lotus, Carlisle's only yoga and alternative therapy centre, and discover a wide range of yoga classes, meditation and alternative therapies today. Or call 01228 899301
---
Please Mention The Best of Carlisle When You Contact The Purple Lotus
The Best of Carlisle Category: Alternative Therapy
www.thebestof.co.uk/local/Carlisle
If you have used The Purple Lotus, The Best of Carlisle would like to hear about your experience so that we can provide a better service for all our users.
Thanks for visiting The Purple Lotus on The Best of Carlisle
---