Tutsan Associates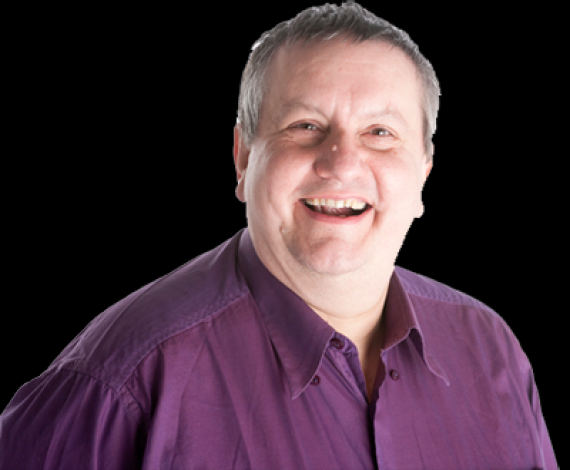 about us
Is running your business preventing you from analysing your business? Tutsan Associates, business consultants and advisors, help a wide range of businesses get on track by analysing sales, marketing and finance issues and offering practical solutions to help businesses develop.
Welcome to Chris Olchawski at Tutsan Associates!

For business owners who want to grow, proven tools and practical support for entrepreneurs who are serious about becoming super successful!
So if you're an entrepreneur or business owner looking for a place that understands you, looking for a place that can help you and support you. A place that can inspire you, console you, cajole you... a place where you can learn new things, new techniques, new ideas and, if necessary get a kick up the arse, then congratulations.You've just found that place! 
One - 2 - One help with your Business
If you are busy running your business full time but do not seem to be getting the results you deserve.
If you never have a minute for yourself or to spend doing the things you want to improve things
If you want more sales or to increase profit
If you need help with finance, sales analysis, developing your market or marketing?
Then speak to Chris Olchawski of Tutsan. He has firsthand experience of running businesses and knows just how hard and isolated it can be. He is not your average business coach or consultant, he offers practical, realistic, cost effective business help and support - check out the testimonials!
Tutsan Associates helps businesses in South Wales to increase profits.

Nobody is good at everything. You will be great at whatever your business does - why else would you be doing it? - But there are so many other skills you need to run a business and you just cannot be good at each and every one annd there are only 24 hours in a day.
sales

credit control

marketing advertising & pricing

human resources and managing people

IT, the web, social media

production, product or service development

accountancy, book keeping, cash flow

finance, loans.
And more it does not matter what industry you are in to a greater or lesser extent you have to deal with all of them.

---
There is a help at hand!
Give us a call, and we will sit down, without obligation, to have a look at your unique set of circumstances and see how we can help?
If we can help we will come up with an affordable cost effective proposal for working with you to achieve your objectives - You have to get more back than we cost! Then we actually help to implement your agreed action plan and become a resource to getting things done. Not just another business consultant giving you text book instructions on how to run your business.

---
Who are we?

Chris Olchawski of Tutsan Associates based near Llandovery in Carmarthenshire, is a member of The Institute for Independent Business. They have a network of tried and tested specialists that they work with as and when appropriate. Olchawski is also a Fellow of the Institute of Sales and Marketing Management. But his chief qualification is the many years he has spent running businesses and the learning and experience that he has earned the hard way he offers practical business advice and support!.

---
A case study will show you how Tutsan are different.

Business A desperately needs more customers, so we are working on a sales process the business owner can manage himself. We have identified that they can supply other businesses as well as end users, so immediately another market has opened up. To achieve this the client will need:

a website upgrade

sales collateral materials

some staff training in other areas to give the client the time he needs

management training

sales training
The key to making this work is an integrated approach. In this case just writing some sales letters or hiring a salesman will not work because it would just create more work for the business owner who is already overloaded.
The work we have done includes;
Working with the website designers to make sure the site will do what the client wants.
Design of marketing materials
Changing some job roles
Training and supporting the client to make the changes he wants.

We used our network of specialists to help deliver. All within an agreed budget.

Our aim is to make ourselves redundant.

---
If you think this kind of approach could benefit your business we can come out for a free no obligation discussion.
Call us now  01550 739 016

---
 When you contact Tutsan Associates in Cardigan and Teifi Valley please mention that you saw this feature on   Thebestof Cardigan and Teifi Valley website.

Thebestof Cardigan and Teifi Valley promoting the best local businesses in and around Cardigan and Teifi Valley.
Contact Us

Tutsan Associates
Pwllpriddog
Rhandirmwyn
Llandovery,
Carmarthen
SA20 0NT
SA20 0NT

find us here

follow us

This is a live stream from Twitter - not the voice of thebestof!