about us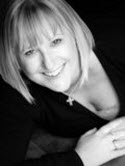 Kim Nash Business Support can assist you to run your business, save you time and money, and help you to communicate effectively with your customers whilst you are concentrating on the jobs in hand!
Secretarial Services/Virtual Assistant
Kim Nash Business Support can assist you with :
Call handling
Typing
Marketing
Database Creation and Management
Administration
Telesales/Telemarketing
Customer Service Follow Up Calls
Debt Management
Anything to help your business to succeed!
Telephone Answering Services
We specialise in call handling. Clients all over the country use our flexible call handling system to manage their incoming calls in a professional and appropriate manner at times when they are unable to. The specialist telephone system used by Kim Nash Business Support allows us to instantly recognise the details of the company being contacted, and we work according to each client's instructions - from simply taking messages to converting leads into sales appointments. We then pass the details back you at a time of your choice by email, phone or text.
I could bore you with the results of copious amounts of BT research, which shows that 69% of callers do not leave messages on answer phones or voice mails. Or I could tell you that by using this service you won't miss those calls, won't miss those leads and won't miss out on that business to your competitors. The charges for this service are surprisingly minimal.
Telemarketing
Kim Nash Business Support work with a number of national and local clients providing telemarketing services. We are able to contact prospective or existing customers on behalf of our clients for either lead generation purposes, appointment making, customer service calls, promotion of new products or services. We offer a professional and friendly service and can handle your inbound or outbound calls on your behalf.

The benefits to you of usingKim Nash Business Support?
Your calls are answered immediately and messages passed by email/text

Even when you are driving, or working on another job, we can take your calls

The caller will not need to dial another company to fulfil their needs

You minimise your overheads whilst still providing a professional business service

No need to provide us with a desk, phone or computer, we work from our own premises

No responsibility, complication or legality of an employee

We can keep in touch with your existing customers while you work with new ones

You can spend your time more effectively and efficiently

Work on an 'as and when' needed basis for all admin/sales & marketing work
Contact us now for more information or to discuss how Kim Nash Business Supportcan help you in your business on Cannock 07894662718

Please mention thebestofcannock when contacting Kim Nash Business Support
---

Virtual Assistant - Cannock