about us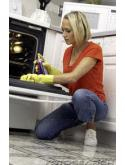 Time to Clean - Professional Oven Cleaners for Buxton and the High Peak
Time to Clean
Oven Cleaners
Buxton 01298 79967
Hate Oven Cleaning?
Oven Cleaning can be a thankless task,  the longer you put Oven Cleaning off, the bigger the job it becomes!
You Could Relax and Enjoy!
Take the stress out of oven cleaning and leave it to professional oven cleaners at Time to Clean on Buxton 01298 79967.
If you live in the Buxton or High Peak area, Oven Cleaners from Time to Clean will clean your oven in around 2 hours, with no small, mess or fuss.  Leaving you 2 extra hours in your day to relax and enjoy life!
These efficient oven cleaners can also bring your hob and extractor back to 'as new' condition.
Oven Cleaning Prices
Hobs     10.00
Extractor      12.00
Single Oven      39.00
Double Oven       45.00
Please call Buxton 01298 79967 for a quote on Agas and Ray burns.
Oven Cleaners for Commercial Ovens
Time to Clean also clean commercial ovens, for local businesses in the Buxton and High Peak area, please call for more information and a quote.
---
Special Offer
Time to Clean are offering £5.00 off Oven Cleaning to readers of the Best of Buxton
Quality Time
If you are ever less than satisfied with the Time to Clean Oven Cleaning Service, then please call within 24 hours and they will remedy the situation at no additional cost to you.
Domestic and Commercial Cleaning 
Time to Clean also offer a fabulous cleaning service for residence in the Buxton and High Peak area.  Please click on the link below for details off this service.
   /buxton/33024/1/1/the_best_of.aspx
---
Time to Clean
Oven Cleaners
Buxton 01298 79967
---
Please mention The Best of Buxton when calling Time to Clean Oven Cleaners. Thank you
Contact Us

147 Fairfield Road
Buxton
Derbyshire
SK17 7DU