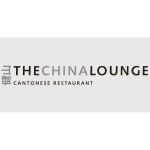 The China Lounge
190 - 194 Bury New Road,
Whitefield,
Manchester

M45 6QF
T:
0161 451 0040
about us
The China Lounge is based in Bury and serves delicious, authentic chinese food made with the finest ingredients. Customers can eat in the stylish restaurant or enjoy it at home with the takeaway service.
The China Lounge serves some of the best Chinese food in Bury, which is prepared by talented chefs. The spacious, elegant and stylish restaurant has a vibrant atmosphere, making it the perfect place to enjoy an evening with friends and family.
The China Lounge provides a fine dining experience in contemporary surroundings. In addition, customers can also enjoy delicious China Lounge food from the comfort of their own homes with the popular takeaway service. You can opt for home delivery or collect your food at the restaurant.
Customers of The China Lounge also love the set meals on Friday lunchtimes and exclusive Sunday lunch buffets!
---
Venue and Function Room
The spacious restaurant is the perfect venue for parties, conferences and other special occasions. Impress your guests in China Lounge's beautiful surroundings and enjoy authentic Chinese cuisine.
Plasma screens and Wi-Fi connections mean that China Lounge is the ideal setting for a business lunch meeting or conference. Depending on the number of guests, you can opt to use the restaurant as your venue (seats up to 150) or the separate function room, which accommodates 35-40 people.
There is ample parking to the front and rear of the restaurant and a disabled toilet is available.
---
Menu
Some of the fantastic food on the menu includes:
Starters
Peking Style Spare Ribs

Dim Sum Appetisers

Sesame King Prawns in Lemon & Honey Sauce

Aromatic Duck

Crispy Lamb

Chicken Wings
China Lounge Mixed Platter

Chicken and Sweet Corn Soup

Main Courses
Steamed Sea Bass
Lamb in Plum Sauce
Deep-Fried Shredded Beef with Hot Chilli Sauce
Chicken in Oyster Sauce
Duck with Green Pepper in Black Bean Sauce
Salt & Pepper King Prawns
Sizzling Fillet Steak with Cantonese Sauce
Chinese Mushrooms with Fresh Asparagus
Roasted Barbeque Rack of Ribs
This is just a small selection of dishes available from The China Lounge, the full menu can be viewed by visiting the website using the link at the top of this page.
The China Lounge has a wide selection of wines and champagne to compliment your meal. From fruity reds to crisp whites your waiters will recommend the perfect drinking partner!
The China Lounge pride themselves on always using the finest fresh ingredients in all of their dishes. Every dish is prepared by top chefs who are passionate about serving authentic cuisine that brings a taste of the Orient to your table.
---
Contact Details
The China Lounge
190 Bury New Road
Whitefield
Manchester
M45 6QF
0161 451 0040

To email The China Lounge or to visit the website please use the links at the top of this page.

find us here

offers

follow us