FUSE4
(

9

reviews)
about us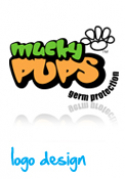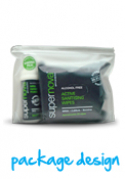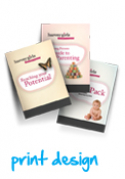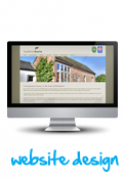 FUSE4 is a design agency which delivers professional and cost-effective design service for all kinds of business in print and on the web for the Burton on Trent area and beyond.
<?xml version="1.0"?>
FUSE4 is an innovative and creative design company that strives for perfection and one hundred percent satisfaction with your expectations at the fore front of their dynamic minds.
Design is their passion, and combined with their professional work ethic and outstanding levels of enthusiasm with every job they carry out, you can be assured that you will be more than satisfied with the product and service that they have to offer.
What they have to offer:
Print Design
FUSE4 designs print items that work specifically for your business, delivering and exceeding the results that you hope to achieve. They have the flexibility and creativity to design a solution that will fulfil your own unique marketing strategies. Whether you have a clear vision of the work you want designing, or just a rough idea, the team will work to bring a great concept to life. Every aspect of design will be taken care of, from the idea of the initial design, right through to delivering the finished, professionally branded end product.
Web Design
Websites are increasingly becoming one of the most important elements in any business; this is because, for a lot of companies it is the home page of their website where the first impressions of any business is made. So whether you're looking for a complete new design, or a development on an existing site, FUSE4 will work to ensure that every first impression leaves a professional and lasting memory in the minds of your consumers. FUSE4 is an unusual blend of computer geeks with a love of design. Whether you are looking for a design led brochure showcase site, or a smart reliable ecommerce store, FUSE4 can deliver.
Corporate identity design
Fuse 4 understands that your brand must appeal to both you and to your target audience. It is the face and personality of your business. Brand identity is where it all starts.From deciding how you wish your business to be seen through to your ethos, your values and your personality - all is taken into consideration. Their aim is to get the fullest picture possible, getting to know your organisation, your services and values, as well as your market sector and target audience. They aim to create a brand identity that reflects and identifies your business which will work for you across all media - letting everyone know - and making everyone remember - who you are and what you do.
Packaging Design
FUSE4 loves the challenge of packaging design - design which works in 3 dimensions. Product packaging can come in many forms, from bags and boxes to tins and bottles. Once you have decided which type of packaging is most suitable for your product FUSE4 can concentrate on its design. Looking good and standing out from the crowd is very important - they understand that customers don't see your innovative product they see your packaging.
They can take a project from concept through to artwork for any type of product from POS (point of sale) units to aerosol cans, trigger sprays to pillow packs and cartons.
FUSE4 will deliver a design that doesn't compromise due to packaging labeling and constraints of bleed lines, cutter forms and the general production of the product packaging process. They understand the differences between product packaging, retail package design, box packaging, beverage packaging and deliver a packaging design which looks good, communicates the main benefits of your product and encourages people to buy.
---
Define, Design and Deliver is the ethos of FUSE4. Contact Scott Pettingale today for any further information or visit their website where you can find examples of their work, displayed in a professional and clear manor.
Contact Us

Clay House
5 Horninglow Street
Burton upon Trent
Staffordshire

DE14 1NG

find us here

find us on facebook