Buckingham Tourist Information Centre
about us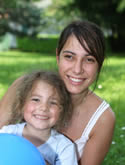 Buckingham Tourist Information Centre provides a range of services to the town's residents and visitors
Buckingham's Tourist Information Centre is located within the Old Gaol Museum; Buckingham's main historic building in the town centre. We are open all year round.
information on attractions, things to see and do in the town and surrounding area of North Bucks
National Express Coach agent - information and bookings
timetables and information for trains, airport travel, local buses, Euroline
theatre booking agent for Derngate and Royal Theatres, Northampton
Theatre Tokens agent - selling of vouchers and also full theatre listings
The Film Place agent - supporting Buckingham's community centre
information about local events
Buckingham Town Diary - available to residents, clubs, societies and organisations
Local walks, cycle ways and horse riding routes - maps and guides
holiday and short break information
gifts and souvenirs of Buckingham
accommodation booking for hotels, B&Bs, Guest houses, farm houses, self catering, caravans and camping
Information about the town of Buckingham to visitors and potential new comers who may wish to move into the town or surrounding area - information about housing, schools, shopping, leisure facilities, attractions and general delights of Buckingham.
Please call in or telephone for further information on Buckingham 01280 823020
---
and please mention The Best of Buckingham
Contact Us

Old Gaol Museum
Buckingham
Buckinghamshire
MK18 1JX