Hev's Happy Hounds
(

49

reviews)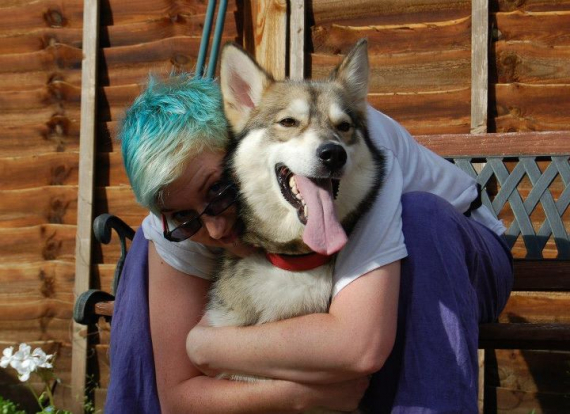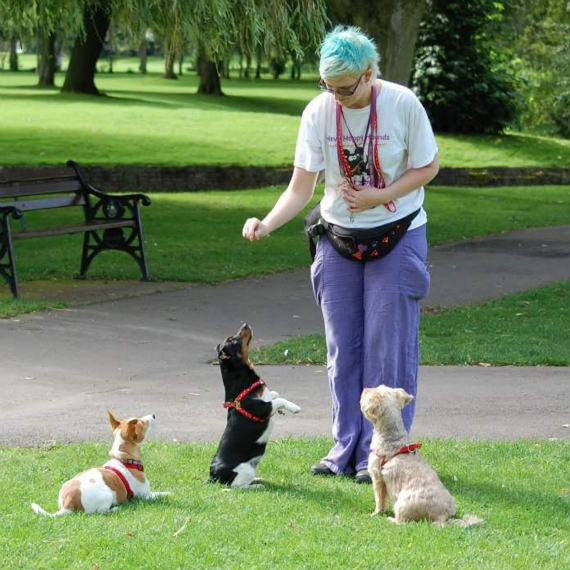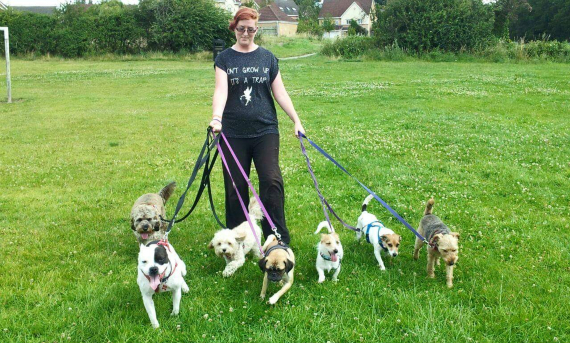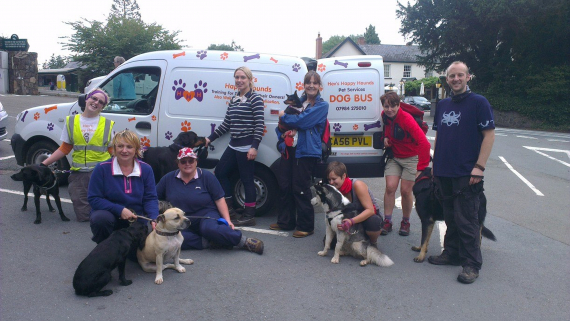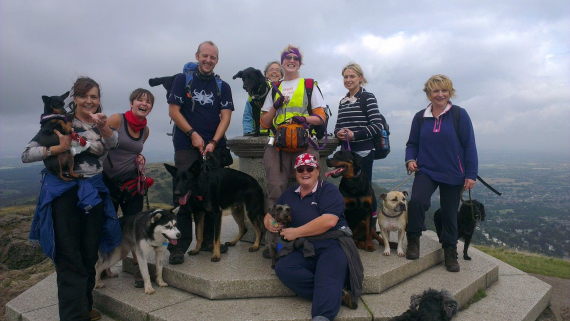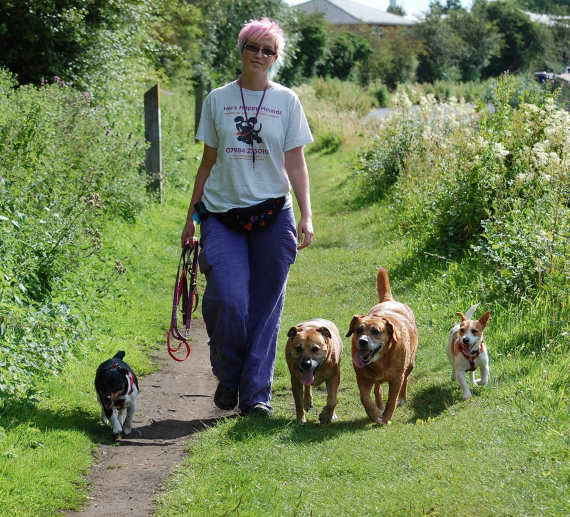 about us
Dog Training, dog walking and much more at Hev'€™s Happy Hounds in Bromsgrove.
Here at Hev's Happy Hounds, Bromsgrove, we can provide you with the perfect solution for all you and your pet's health and happiness needs! With the supply of Dog Training, Dog Socialisation, Dog Walking & Dog Sitting we are your one stop Hound Centre.
We are experts at dog training & socialisation, we would love to help you take away the stress that can be caused by a naughty dog. We have a 100% success rate when it comes to dog training and most of our dogs are fully trained within 4 sessions!!
Dog training is our big passion, we just love it and our results speak for themselves! Being a mobile dog trainer enables us to work with your dog on its own domain where it feels at home and more comfortable.
As members of the Registration Council for Dog Training and Canine Behavour we always operate in accordance to the code of pratice set out.
Say goodbye to those early morning and late evening dog walking responsibilities! We can provide you with a service to take all that away and for less than you think; whether you have one or five dogs we are sure we will be able to provide you with a walking service you will be happy with, all dogs need exercise, no matter what size, not only to tire them out but exercise can improve bone & joint health and can also help improve heart and lung function, you don't need to take up marathon running, we can take them out and keep them fit and well!
Happy Hev's in Bromsgrove can even take away the additional stresses caused by trying to find someone, or somewhere nice to look after your dog whilst you're on holiday, we can provide you with a dog sitting service which takes place in your own home, this way we ensure your dog is kept in the comfort of its own home with the companionship and love they deserve. We can provide you with daily visits or live in care, the choice is yours!
We now offer 'Working Walks' with Hev (our qualified trainer) where you get an hour's walk AND Hev will do some training work with your dog. Hev will also provide a weighted back-pack for your dog to wear during the Workout to increase the effect of the exercise. These Working Walks are great to really give your dog great exercise while keeping their minds active and also addressing any issues you may have. N.B. Serious behavioural issues should be addressed using proper training sessions with the owner present, but remember - consultations are FREE! "
Our Social Walks are fantastic for you & your dog, whether your pup has issues with other dogs or not. The walks help both you and your dog to socialise and we've had great feedback about how fun, effective, educational and informative our walks are. They cost just £15 per dog (discounts apply for multiple dogs from the same household) and last 1.5 to 2hrs. 

Social Walk Referral Scheme
If you recommend the Social Walks to a friend, and bring them and their dog along, you get £5 off the price for you and your dog.
It's just £15 per dog, so if you bring three friends and their dogs along, you pay NOTHING for your dog!!! :D

Posing Pooches Pet Photography also usually attend and get some group shots and individual ones of you and your dog/s, which can then be purchased if you wish.
2hr Pack Walk £12 - we are currently running pack walks which are usually down the canal towpaths and are great fun for the dogs and fantastic exercise too for 2hrs, and a bargain at £12 per dog.
We are fully insured and always carry a Dog First Aid Kit.
Contact Us

34 Melbourne Avenue
Bromsgrove

B61 8SF

find us here

find us on facebook