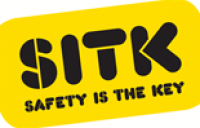 Safety is the Key
203 Davidson Road
Croydon
CR0 6DP
T:
020 8406 5039
M:
0777 614 0913
about us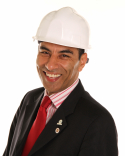 For everything a Health and Safety, contact Croydon's Safety is the Key today on: 020 8406 5039
Safety is the Key - the Health & Safety Specialists
Simple. Sensible. Safety. For Croydon, Bromley, London and the South East
Safety is the Key, founded by Shabbir Halai CMIOSH, OSHCR, is a health and safety consultancy based in the London Borough of Croydon. It helps clients both locally and throughout London and the South East.
"We offer professional, concise, health and safety advice to the self-employed and all small to medium businesses"
______________________________________
No-one is more passionate about workplace health and safety than Safety is the Key. And we mean it when we say: Simple. Sensible. Safety. We will deliver a high standard of personal service, tailored to your needs, without locking you into a 3 or 5 year contract that is not suitable for you.
We currently help hundreds of businesses with:
Advice, documentation, Policies and forms

Certificated H&S staff Training

Fire Risk Assessments

Asbestos Surveys

Workplace H&S Inspections

Risk Assessments and Method Statements

CHAS, Construction Line and Safe Contractor Accreditations

CDM, construction site inspections and CDM-C role

Dealing with Local Authority, Fire or Insurance Inspectors

On-going consultancy

Act as your company Health & Safety 'Competent Person'.
Whether on a one-off basis or annual package, you will benefit from:
highly professional and passionate Health & Safety specialists

years of industry experience

a network of established contacts

peace of mind - we take care of the H&S, you take care of your business!
Testimonial: "Like many small companies we were concerned that our Health and Safety policies needed to be updated and maintained but we lacked the expertise and time to do this.
We undertook a review of Health and Safety consultants in the SE and Safety is the Key stood out as a company that could offer a targeted and economical service for our particular niche of flooring and blind installation.
Shabbir exceeded our expectations and provided us with an excellent Health and Safety framework and top class training. His accurate, innovative and flexible approach is the reason we continue to use and recommend Safety is the Key."
For more information please call Safety is the Key in Croydon on 020 8406 5039 Or email: info@safetyisthekey.co.uk or visit our website www.safetyisthekey.co.uk
______________________________________
Safety is the Key
Simple. Sensible. Safety. The Health & Safety Specialists in Croydon, Bromley, London and the South East ______________________________________
Please mention The Best of Croydon www.thebestof.co.uk/croydon when contacting Safety is the Key Health & Safety Specialist in Croydon.