The Platform Theatre Company
about us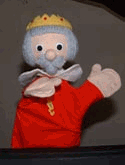 Fantastic Children's Activities and Parties in Broadstairs and Across kent
The Platform Theatre Company
Presents
The Children's Puppet Theatre
The Platform Theatre Company cater for children's activities and parties in Broadstairs and throughout Kent. We perform famous fairy tales and pantomimes in the form of children's puppet theatre, with music and songs.
Our puppet shows last about half an hour, with lots of fun and games before and after. The puppet shows are ideal for children's activities and parties, or to be honest any type of party. The puppet theatre can very easily be set up in your own home, or in larger venues, in Broadstairs or further afield in Kent.
"Puppets are small people and small people can relate to them"
On top of children's activities and parties, christenings, weddings etc The Platform Theatre Company write and produce children's puppet theatre especially for schools in Broadstairs and across Kent. These puppet shows are aimed at school children between 4-10 years old and  cover issues such as healthy eating, bullying, dental care, sharing, and safety.
The Platform Theatre Company's puppet shows may perhaps encourage children to think of their own stories and act them out with their dolls or their own puppets. We also support live theatre, so what better time to start than at the beginning of your children's lives.
"If they learn something whilst having fun all the better"
Extras - Face painting and catering are options for your children's parties or other events
Grown Ups - Murder Mystery Events - please contact us for details.
---
The Platform Theatre Company entertaining children (and grown ups!) in Broadstairs and throughout Kent
Please mention The Best Of Broadstairs when calling
Contact Us

6 Wings Close
Broadstairs
Kent
CT10

our audio