about us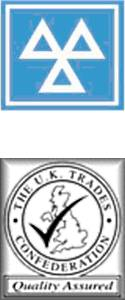 For garage services in Bridport you can rely on.
Let Adrian care for your motor in Bridport
When customers go back year after year you know that the garage services are good.  And that's what happens with Adrian Scadding, owner of Motor Care in Bridport.
---
In business providing car and vehicle services since 1983 Adrian is well known in Bridport for everything to do with garage services from repairs and servicing to MOT's.   His wife Heather runs the office on the Dreadnought Trading Estate in Bridport.   So if you're looking for reliable car services from well established mechanics Adrian and his team at Motor Care's workshop are handy for the town just off Magdalene Lane. 
And if you need help getting your car in for repairs or servicing one of the mechanics will come out and pick up the vehicle from anywhere in Bridport. 
Or if it's a question of a quick MOT Heather will make you a coffee while you wait.
---
MOT class 4 vehicle services facility
Vehicle services for all makes and models
Full diagnostic garage services equipment
Routine and special car services
Tyres fitted
Free collection and delivery inside 10 miles of Bridport
Car services start at £50 plus VAT
---
The approach to garage services at Motor Care is calm and professional. Heather will ring you to discuss if any unexpected repairs crop up and the team really do what they say and
'Care for your Motor'
Bridport (01308) 427381
E-mail  motor-care@btconnect.com
Web Site www.motorcare.uktc.com
---
Please mention The Best of Bridport when you contact Motor Care Garage Services

Contact Us

Unit 25
Dreadnought Trading Estate
Bridport
Dorset
DT6 5BU