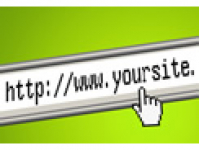 The Best of Bridgend
thebestof South Wales
13 Market Street,
Pontypridd,
RCT
CF37 2ST
T:
01656 347018
M:
07725039781
about us
To find out more about the range of advertising services we offer at thebestof Bridgend, give us a call on 01656347018 ... it costs nothing to find out what we do.
Who are we?
thebestof Bridgend is a dynamic online advertising agency, providing local people with detailed information about some of the most recommended businesses in Bridgend.
What do we do?
We promote recommended Bridgend businesses through word of mouth advertising online.
We actively encourage recommendation from the people of Bridgend and promote informed choice. We champion the best businesses in the area.
We are developing a valued resource which puts recommended local Bridgend businesses in touch with the Bridgend community - and vice versa.
How do we do it?
thebestof Bridgend is a genuine active hub of local information.
We work at a local level in a way that makes us the envy of our competitors; we are truly independent and proactive and we genuinely care about Bridgend. We live and work in Bridgend.
Because we are passionate about promote recommended local businesses, our clients' business, is growing.
Who do we work with?
We work with all types of businesses, from one man bands to large companies, providing they give a good level of service to the people of Bridgend and the surrounding area. We go out of our way to uncover the real gems of Bridgend so every single business on our Site has been highly recommended to us.
How do we get our business featured on The Best of Bridgend?
Give us a call on
to arrange an appointment. A short interview will establish how we can promote you as one of our recommended businesses.
It costs nothing to find out more about our services.
If you would like to recommend a Bridgend business, please click on the 'recommend' tab on the home page and register your details.
find us here

follow us

find us on facebook