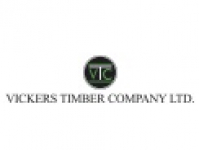 Vickers Timber Company Ltd
Tallon Road,
Hutton Industrial Estate,
Brentwood,
Essex
CM13 1TG
T:
01277 724889
about us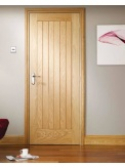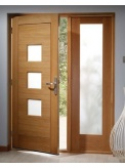 Vickers Timber have been supplying high quality timber products to the retail and trade industry for over thirty years, building an excellent reputation for their great range of personal service. The shop is conveniently located on Tallon Road Industrial Estate in Brentwood.
---
Vickers Timber Company Ltd
01277 724889
---
Vickers Timber has been established in Brentwood for over thirty years, building an excellent reputation for supplying only the best quality timber product to the retail and trade industry.
The shop, located on Tallon Road Industrial Estate, stocks a vast array of timber products and related items such as fixings, nails, screws, bolts and varnishes.
The beauty of Vickers Timber is that all customers receive the personalised service of a small local business but with the unrivalled expertise of a national company. The friendly and professional team at Vickers Timber have over 100 years combined experience, ensuring that they are ideally placed to help you.
Materials can be cut to match your exact requirements and a free local delivery service is provided for your convenience. The shop features loading facilities to help move bulky items easily and there is also ample parking for customers.

TIMBER PRODUCTS
Vickers Timber stock one of the best ranges of timber products available in Brentwood, cutting materials to suit your exact requirements
Mouldings
Treated Timber
Softwood Sawn
Machined White Oak
White Kiln Dried C16/ C24
Softwood Ex European Redwood
Hardwood Dark Red Meranti/ Seraya
Vickers Timber also stock specialist timber products including Jelutong hardwood, which is ideal for pattern and model makers and Sitka Spruce, which is used for masts and spars in the boat industry.
Vickers Timber is a member of the FSC, which allows customers to identify and purchase wood products that originate from well managed forests. This gives you confidence that by purchasing timber products from Vickers Timber, you are not contributing to the destruction of the world's forests.

PANEL PRODUCTS
Vickers Timber stock a fantastic selection of panel products, which are available to view at their showroom in Brentwood.
These products include:
Birch Plywood

Veneered MDF

Laminated Panels, OSB

Marine, Overlaid Plywood

Tropical, Flexible Plywood

MDF - MR, Exterior, Melamine

Fibreboard - Hardboard, Sundeala

Fire Retardent Panels - Class 1 and 0

MDF - Standards, Light, Ultralight, ZF

Particleboard - Standard, Furniture, Flooring

Coniferous Plywood, Preservative Treatment

Veneered - Plywood, Chipboard, Flexible, Edging
For more information about panel products from Vickers Timber, simply call or email one of the team using the links to the right of this page.

FLOORING
Vickers Timber have a 4000 sq ft warehouse space, which stores a vast quantity of high quality flooring products available for immediate delivery.
Customers can choose from a wide range of colours and finishes.
Vickers Timber also work with a number of supplier who work solely with reclaimed and antique timbers. These timbers create a truly unique floor full of warmth and character, with designs tailored to your requirements.

DECKING
Vickers Timber stock a full range of decking and components available in softwood and hardwood.
Both hardwood and softwood timbers are widely used for a variety of construction and decking situations but each products offers different aesthetic characteristics.
Hardwood products are naturally more durable as they grow over a longer period of time. This benefit is reflected in the cost of hardwood timbers. Softwood is enhanced by commercial treatments to improve durability, making it less expensive but an equally good choice for decking. Treated softwood (if properly maintained) can last up to thirty years.

FENCING
Vickers Timber stock a full range of fencing products, posts, gates, which include:
Trellis
Fencing
Bollards
Sleepers
Oak Posts
Fence Panels
Waney Panels
All fencing products from Vickers Timber are of exceptionally high quality, ensuring total peace of mind for customers.

DOORS
Vickers Timber stock a range of doors from XL Joinery Products, which have been handpicked to offer the widest choice of designs.
XL Joinery Products offer a 10 years guarantee on their doors, which are manufactured to the highest quality. Doors from Vickers Timber are available in a wide range of colours and finishes and friendly staff are always on hand to help you choose.

OPENING TIMES
Monday - Friday 8am - 5pm
Saturday 8am - 12pm
Sunday Closed

THE BEST
Vickers Timber Company view their Best of Brentwood recognition with great pride and work to ensure that they continue to be one of the best businesses in Brentwood. Should you require a personal call from one of their experienced staff, please do not hesitate to contact them.
---
Vickers T
imber Company Ltd
01277 724889
---
"Don't forget to mention the Best of Brentwood when contacting Vickers Timber Company for all your timber and decking needs. Vickers Timber Company come highly regarded covering the Brentwood area and all surrounding areas to Brentwood."
The Best of Brentwood champions the best businesses in and around the Brentwood area, if you would like us to shout about your business then please call us on 01268 540373 or email us at brentwood@thebestof.co.uk