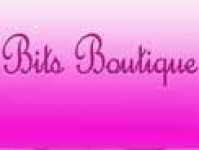 Bits Boutique
2 Doddinghurst Stores,
Church Lane,
Doddinghurst,
Brentwood

CM15 0NG
T:
01277 724953
M:
07738016820
about us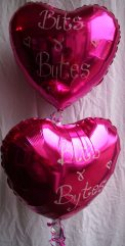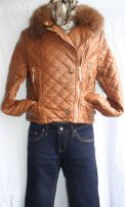 Bits Boutique in Brentwood has an array of products ranging from balloons and sweets for all occasions to stylish ladies fashion items.
---
Bits Boutique, Brentwood
01277724953
---
Bits Boutique is ideally located in the heart of Brentwood and offers a selection of high quality products. The friendly staff at Bits Boutique are always on hand to help with any questions you may have. The range of products sold at Bits Boutique make it a one stop shop when preparing for a special occasion!
The selection of products on offer at Bits Boutique include:
Ladies clothes
Helium Balloons
Sweets
Greetings Cards
Accessories and Bags
CLOTHES, ACCESSORIES AND BAGS

Bits Boutique stocks an extensive range of stylish clothing for women. Visit the shop in Brentwood and browse through a selection of fashionable bags, accessories and clothes that have real personality.
The friendly staff at Bits Boutique are always on hand to give you a warm welcome and advise you when choosing from the fantastic selection of unique and interesting clothes that are available in the shop.
All the fabulous bags and accessories are made to the highest quality and are available at affordable prices!
BALLOONS AND SWEETS
Bits Boutique provide a fantastic selection of delicious sweets and treats for all occasions, from a gift for that special someone to a simple treat for yourself.
Bits Boutique also stock a variety of helium balloons perfect for celebrating special occasions such as a birthday or christening! You can even buy gift packs, consisting of mouth-watering sweets and beautiful balloons to create a lasting impression for that special day.
The greetings cards at Bits Boutique are exquisitely hand made down to the finest detail and a selection is stocked for every occasion!
THE BEST
Bits Boutique view their Best of Brentwood recognition with great pride and work to ensure that they continue to be one of the best businesses in Brentwood. Should you require a personal call from one of their experienced staff, please do not hesitate to contact them.
---
Bits Boutique, Brentwood

01277724953
---
"Don't forget to mention the Best of Brentwood when contacting Bits Boutique for all your clothing needs. Bits Boutique come highly regarded covering the Brentwood area and all surrounding areas to Brentwood."
The Best of Brentwood champions the best businesses in and around the Brentwood area, if you would like us to shout about your business then please call us on 01268 540373 or email us at brentwood@thebestof.co.uk