Sam Pritchard
(

7

reviews)
about us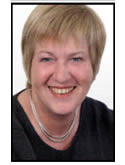 For help with your child's tuition in the Brackley area
As an experienced teacher of both secondary and primary school pupils, I recognise that children all learn differently. I offer private tuition near Brackley for:
English   school years 5 to A'level
and my husband provides
Maths   school years 5 to GCSE
Tuition is on a one-one basis with traditional styled lessons, allowing for a child's individual approach to learning.
We believe all children can learn, given the right environment and encouragement.  Lessons are held in quiet rooms and are tailored to each pupil.
We help children develop confidence in learning and to reach their full potential and have a proven record for helping students achieve excellent exam results.
Many students come to me for private tuition through personal recommendation from other parents. Here are some comments about my lessons received from parents and children:
'Thank you for all your hard work with Ben'...(yr 6)

'I have enjoyed myself working with you and found your tutoring invaluable'...(yr 9)

'My GCSE results...I didn't think I would do this well'...(yr11)

'Thank you for the help and support you have given'...(yr 13)

...further testimonials available...
Children enjoy coming to me for their lessons and I am proud of the strong relationship built with my pupils from around Brackley. 
With an MA in English literature, a joint English & Philosophy degree, Sam is also a qualified teacher (PGCE). She teaches in Northampton and has run private tuition lessons for a number of years near Brackley.
Sam lives in a converted farm near the A43 towards Croughton.
Worried about your child's progress? Are you an adult student?
Private tuition with Sam, near Brackley, for children and adults.
For a free assessment lesson or further information, please telephone
01869 810328
and please mention The Best of Brackley
Contact Us

0.5 miles off A43 on B4031
Croughton
Brackley



our audio

thebestof awards