about us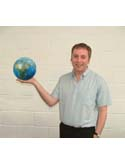 All freight forwarding services offered from a local Bournemouth company that can ship anything anywhere in the world.
<?xml:namespace prefix = o ns = "urn:schemas-microsoft-com:office:office" />
Importing and exporting for both trade and residential of the Bournemouth area, T & C Forwarding is your personal freight forwarding service. With over 20 years experience in the industry, we are able to cater for distribution anywhere in the world, concerning parcels, containers, pallet loads or possessions, from right here in Bournemouth! We adopt a flexible and solution-oriented approach to helping you achieve your needs, always offering honest, impartial advice.
As an independent freight company based near popular Bournemouth, we are able to provide our customers with a truly dedicated distribution service: we become your personal trusted advisor on your parcel and freight forwarding, shipping and distribution.

We pride ourselves on being professional yet approachable, prepared to go that extra mile, with a no obligation quotation and research.
Our hassle-free freight service offers value for money – placing your world in our hands.
Residential Emigrating
We provide a comprehensive and caring emigration service, helping you to safely move your homely possessions to your new life abroad, whether you are going from Bournemouth or elsewhere.
Advice Source
We aim to cover all areas of your freight forwarding and distribution needs with our specialised knowledge and advice. This can be anything from parcels to pallets, documents to full containers or even out of gauge shipments! Because we are a solution-oriented company, if we don't know the answer, we will find it out for you, or point you to someone who can help. It is because our 'can do' attitude that we are able to assist you with any of your queries – just ask.
"It's your world in our hands"
 Please mention The Best Of Bournemouth when responding to adverts.

Contact Us

8 St Johns Road
Heckford Park
Poole
Dorset
BH15 2NB