about us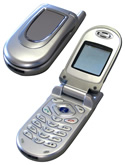 Sue Terry - a professional Life Coach for people in and around the Bournemouth area!
A professional Life Coach in Bournemouth:
I am here to help!
Having the right Life Coach to assist you in today's hectic lifestyle is vital. My aim is to help you achieve your goals in life. That can seem difficult and sometimes impossible on your own. You know what you want but cannot seem to achieve it no matter how hard you try. This can be frustrating and demoralising. Alternatively you do not know what you want out of life and seem to be going around in circles. I can help you with this too!  
As an accredited Life Coach I can help you change all of that! I have a very experienced background working in Human Resources for a reputable company here in Bournemouth and now have qualifications as a Life Coach and Mentor. I am both professional and empathetic in my approach.
A Life Coach can help you not only see what you want out of life, but really help you go out and get it. I can help you with business problems, personal development and getting that life / work balance just right for you.
If you live in the Bournemouth area and would like a free consultation to discuss your motivational needs then I am the person to call. I am Sue Terry helping anyone in the Bournemouth and surrounding areas to get what they want out of life!
Please mention
The Best Of Bournemouth
when making enquiries 
Contact Us


42 Northfield Road
Ringwood
Hampshire
BH24 1LX

our audio