about us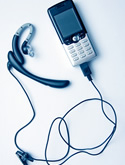 Local Business Coach and Mentor for Bournemouth and the surrounding area - Take control of your life and live it to the full!
Bournemouth Business Coach, Sue Terry!
My aim is to help you get what you want out of your business. Often the daily demands of work make it difficult for you to feel you are living life to the full. You have little time for your family which can make you feel guilty and unhappy. I help you change all of this. I work with you personally as your Business Coach and together we create the work and life that you want.    
As your local Bournemouth business coach and mentor, I help you to take positive steps forward so that life gets better and better and you lead the life you want.
Together we identify what inspires you, define what you want out of your business and create an individual lifestyle assistance programme tailored to your needs and goals.
I support and motivate you all the way by giving valuable business advice and feedback, helping you to see things from fresh perspectives and setting your sights on new horizons.
Using proven coaching and mentoring techniques, I help you challenge and overcome obstacles in your path, and take positive steps for you to achieve your dreams.
As an accredited Business Coach I am experienced in all aspects of personal and career developments. I have myself had a successful career in Human Resource Management right here in the Bournemouth area.  My professional approach combined with warmth and empathy guarantee that through us working together you will enjoy amazing business and personal results.
The first consultation is free with no obligation. This gives us time to get to know each other and discuss your needs. The consultations can be face to face or over the phone, whatever suits you best.
Call me - Sue Terry Business Coach, Personal Development Coach and Mentor for Bournemouth and the surrounding area and see how, through coaching and mentoring, together we can change your life for the better and really make your business succeed!
Please mention
The Best Of Bournemouth
when making enquiries
Contact Us


42 Northfield Road
Ringwood
Hampshire
BH24 1LX

our audio