Pat Jones
(

1

reviews)
about us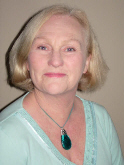 Alternative therapies of Reiki and EFT in Bognor Regis
Alternative Therapy in Bognor Regis
Pat Jones is a qualified Reiki and Emotional Freedom Techniques practitioner, based in Bognor Regis, West Sussex. Pat is experienced in alternative therapy, and passionate about helping people live a more comfortable and inspired life, by feeling better about themselves.
---
Reiki is a system of natural hands on healing, and no belief system is attached to it. Anyone can receive Reiki treatment, so long as there is a desire to be healed, and it can help you to relax and feel calmer. It can speed healing, and also raise your immune system, which will help prevent bacteria, microbes, toxins, and viruses. This can reduce your likelihood of getting ill in the first place, and keep you in a better state of health.
Emotional Freedom Techniques (EFT) is a modern procedure based upon the ancient principles of acupuncture. The good thing is it does not use needles, but tapping upon acupressure points. EFT has demonstrated impressive results when applied to areas such as addictions, allergies, insomnia, pain management, personal performance, phobias, relationship issues, and weight loss.
EFT can be used to change beliefs that hold you back from doing what you want to, or being what you want to be. It can show you how to see things differently, even if you do not know what is stopping you achieving your goals. EFT has often worked where nothing else has!
---
Pat Jones
has been an alternative therapist since 1990, and is based in Bognor Regis. Call her today on Bognor Regis 01243 265 914 for advice on the best type of treatment.
Pat will help you achieve the amazing sense of relaxation and peace that can be achieved with Reiki. A qualified practitioner member of the UK Reiki Federation, Pat Jones has had success with treating people with trapped nerves, torn muscles, whiplash trauma, depression, and many other conditions. Call Pat Jones to book a session, and just lie back and let her bring the deep relaxation to your body which helps the body heal in a gentle and caring way. On an emotional level, it will restore balance, and bring strength and peace.
Pat Jones can use Emotional Freedom Techniques to reduce emotional and physical stress. During your first session with Pat in Bognor Regis, a qualified EFT practitioner, you will learn how to use EFT yourself, to reduce any uncomfortable feelings. This helps you stay calm and focussed. It works fast to: -
ease pain
reduce fears and phobias
eliminate past trauma
reduce anxiety
alleviate depression
stop bad habits
improve your life and relationships
---

Pat Jones can work with groups, and in fact can lower costs for them. Give Pat Jones, of Bognor Regis, a call today on 01243 265 914, or visit www.pat-jones.co.uk.
---
Problems with allergies? See how Pat Jones can help you here
---

Please mention The Best of Bognor Regis when you contact Pat Jones for alternative therapy. Thank you.
---

Pat Jones - Bognor Regis - Alternative Therapy
Contact Us


1 Cedar Close
Bognor Regis
West Sussex
PO21 3BE