about us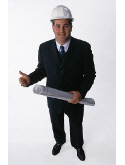 Bricklaying courses, training and development in Bognor Regis
Bricklaying Courses, Training and Development in Bognor Regis
Do you want to build a BBQ? Or a garden wall? Do you want to make changes in your house, but lack the knowledge, or confidence?
Local help is on hand, here in the Bognor Regis area.
The one-day bricklaying courses we run are very much hands-on, with tools, equipment and techniques explained and demonstrated by the instructor, Leo Lindsay, who is a Surrey County Council approved brickwork instructor.
From mixing mortar to pointing, from building vertically to finishing neatly, you will quickly learn the basic bricklaying skills to give you the confidence to tackle those jobs around the home or garden. And with bricklayers charging around £150 a day, you could save yourself enough money to take a holiday!
Prepare to get dirty, as the bricklaying course is practical. Wear some suitable working clothes, and your own steel toe-capped footwear, and you will learn such basics as: -
· The correct tools for the job, and how to look after them
· Bricklaying principles
· Getting the right materials at the right price
· The proper mix of mortar
· Setting your bed of mortar
· Laying bricks to a level and a gauge
· Building a nine inch garden wall to plumb, level and gauge
The small class size ensures you get individual coaching, training, and development, enabling you to work at your own speed, and learn in a relaxed and friendly environment.
The instructor, Leo Lindsay, is a Master Builder, and a highly experienced tutor, with 43 years experience in the building and bricklaying industries. He has worked on, and project managed building alterations, extensions, conversions, and new builds. As well as writing a book on the building industry, answering DIY questions in a column for the "Sussex Life" magazine, and appearing on Southern Counties radio, Leo has instructed bricklaying courses for Surrey County Council, in their training and development department, for 9 years.
Refreshments at our Bognor Regis site are provided. Just bring a packed lunch, and any questions you would like answered on the projects you are planning. Leo will take you through this bricklaying course, and leave you confident that you know what needs to be done, and the best way of doing it.
Phone Leo Lindsay today, on Bognor Regis 01243 855 728, for details of the bricklaying course, and find out how he can help you make your plans a reality.
---
Ladies only courses can be arranged in Bognor Regis, for suitable numbers
---
Why not make a special break of it, and book a Bed & Breakfast package with adjacent Southwood. Enquire on the same telephone number.
---
Please mention
The Best of Bognor Regis
when you
contact Leo Lindsay for your bricklaying course, training and development. Thank you.
Contact Us

Southwood
9 Roundle Avenue
Bognor Regis
West Sussex
PO22 8LQ