Springsteen's Diner
about us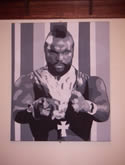 Welcome to Springsteen's Diner! One of the most fun American Restaurants in the city, with the LARGEST MENU, and only minutes walk from major HOTELS in Belfast
Picture This... you've just unpacked your bags in one of the premium hotels in Belfast and you're HUNGRY!
Treat yourself to a premium American Dining experience with Springsteen's Diner! 
Literally a 2 minute walk from several of the major hotels in Belfast, Springsteen's Diner awaits you at no. 75 on
the bustling Botanic Ave, just a few steps from Queen's University Belfast.
An area in Belfast renowned for its vibrant atmosphere, night life and local hotels. And once you've organised your hotel accommodation Springsteen's Diner is the next move.
Whether you plan to be in the city for a week or just an overnight stay, Springsteen's Diner is ideally located a few minutes walk or drive from some of the finest hotels in Belfast, such as:
The Europa Hotel
Jurys Hotel
Wellington Park Hotel
Holiday Inn
Dukes Hotel
Madisons Hotel
Regency Hotel
All of the above hotels in Belfast are top of the class for accommodation whether its an overnight stay or you're in Belfast for the week.  But read on to hear what Springsteen's Diner has to offer as an American Restaurant in Belfast.
---
If you're hungry and in need of a good Steak, near your hotel, you'd better call the A-Team (cue the music) why not try 'MR T' T BONE STEAK, weighing in at 16oz...take this sucker on and we'll give you respect CRAZY FOOL
PSSST AMIGO!!! We're heading South of the Border. Speciality dish for Springsteen's Diner is the extensive Mexican menu, you haven't lived until you've tried the QUESADILLA!

If you have a few friends staying in some of the hotels nearby in Belfast, bring them along for the Springsteen's Diner experience, which serves up:
great breakfasts - EARLY BIRD MENU £10.95 pp
snacks, ribs - BUY 1 GET 1 FREE on RIB NITE
seafood, burgers & Mexican food
But don't worry! We cater for vegetarian diners too
---
Springsteen's Diner offers a FREE £5 VOUCHER to come back & eat at the restaurant as a reward for customer loyalty, which all adds to your stay at the hotel accommodation.
AND! IT GETS BETTER...if you print off this page & bring it along to Springsteen's on 75 Botanic Ave YOU GET 10%
OFF YOUR ENTIRE RESTAURANT BILL. Yes folks you read it right - 10% OFF YOUR ENTIRE RESTAURANT BILL!
OR if you're staying in one of the hotels close by in Belfast, simply bring along proof of your stay at the hotel
accommodation to Springsteen's on 75 Botanic Ave 
So, largest menu in town, professional, fun & friendly atmosphere, great offers and great american food all adds up to make this a must visit to the most genuine of  American Style Restaurants right next door to some of the finest hotels in Belfast!
HUSTLE ON DOWN TO THIS SUBERB AMERICAN RESTAURANT SPRINGSTEEN'S DINER 75 BOTANIC AVE. BELFAST
---

Please don't forget to mention TheBestof Belfast (and bring along the print out of this page) when you eat at Springsteen's Diner American Style Restaurant, only minutes walk from some of the major hotels in Belfast


Contact Us

75 Botanic Ave
Belfast
Co. Antrim
BT7 1JR

our audio