Mrs Bouquet
(

5

reviews)
about us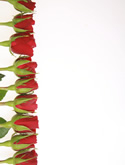 Flowers and bouquets for every occasion; try Mrs Bouquet - Belfast's friendly florists
Mrs Bouquet is one of the very best established florists in Belfast. That's because Mrs Bouquet is based on the principles of top
quality customer service.
That's why their florists are always friendly and attentive; why they offer such a wide range of top quality flowers, bespoke floral arrangements and floral bouquets. And that's why, whether you order your flowers in person or over the phone, you'll always enjoy shopping at Mrs Bouquet.
Mrs Bouquet is run by Heather Graham. Her priority is achieving and surpassing her customer's expectations. Even if you haven't got a clue what flowers to buy, Heather or one of her colleagues can help you choose a floral arrangement or a bunch of flowers that fits the occasion. But it's not just about the flowers…
Mrs Bouquet is a florists and gift shop combined; you can choose from Silver Willow jewellery and Leko handbags as you browse among the flowers.
Mrs Bouquet is there for all your special occasions – wedding flowers are a particular speciality. Your bouquets will complement your colour scheme beautifully and will enhance your big day
Mrs Bouquet is there to help commemorate other occasions too. As the closest florists to Rose Lawn cemetery in Belfast they can facilitate any requests from all over the world for commemorative bouquets; even holly wreaths at Christmas
Phone or buy your flowers in person – same delivery throughout BT1 – BT10 is guaranteed if your order is received before 1.00pm
Heather and the team aren't just part of a Belfast institution, they're part of the local community. Mrs Bouquet will be serving the floral needs of its customers for years to come. Like their flowers, bouquets and floral arrangements, their brand of service never goes out of style.
Mrs Bouquet –The local florist with the big heart!
Contact Mrs Bouquet on Belfast (028) 9070 5757
---
Please don't forget to mention TheBestof Belfast when you contact or visit Mrs Bouquet, thank you!
Contact Us

3 Grand Parade
Belfast
Co Antrim
BT5 5HG