An Culturlann
about us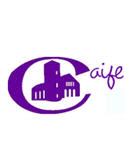 Enjoy the warm welcome, friendly atmosphere and great craic at An Cultúrlann Falls Road Belfast, one of the North's leading Irish Restaurants
An Culturlann, Irish Restaurants, Belfast
The restaurant in An Cultúrlann seats over 80 people and offers a fantastic mix of contemporary cuisine and traditional Irish Food, including Irish Stew, Champ and Beef & Guinness casserole.
An Cultúrlann is much more than a restaurant. It is based in a landmark building which serves as the centre of the Irish Language Community in Belfast. 
At the heart of Irish tradition and culture the centre offers a book/gift shop,  theatre/conference space, the Gerard Dillon Gallery and is an official tourist information point in Belfast.  
The warm vibrant atmosphere makes this one of the most popular Irish restaurants and the prefect place to take the weight of your feet and relax. Drop by for a quick cuppa or meet visiting family and friends for a spot of traditional Irish food. 
"Contemporary cuisine and good wholesome favourites like Irish Stew, Champ and Beef & Guinness casserole!"
---
Visit the website, available in both Gaeilge and English. 
Telephone Belfast: 02890 964180
---
Please mention the Best of Belfast when contacting An Cultúrlann, for one of the leading Irish Restaurants, Belfast. 
Thank you.
Contact Us

216 Falls Road
Belfast
Antrim
BT12 6FE