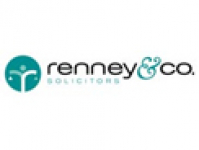 Renney & Co Solicitors
Regency House
2 Wood Street
Bath
BA1 2JQ
T:
01225 459 688
about us
Renney and Co Solicitors – Solicitors specialising in employment law based in Bath.
Renney & Co Solicitors provide leading legal advice to both employers and employees across a range of issues from policy building and recruitment law through to unfair dismissal claims and pay disputes, including:
unfair dismissal and constructive dismissal

discrimination and equal pay

contractual restrictions and covenants

court and tribunal representation

contracts and staff handbooks
Legal Advice Services for Employers:
Being responsible for any amount of employees can be a legal mine field to say the least, however we are on hand to provide you with a comprehensive range of legal advice regarding policies and producing employment handbooks through to representing you and your company in the instance of any legal dispute between yourself and any of your employees.

If you need legal advice that is not only reliable but supported by competent experienced solicitors who do get results then look no further. When it comes to law advice or more specifically employment law advice then Renney & Co are Bath's leading specialist solicitors.
Legal Advice Services for Employees:
Your career is not only important but also key to your own financial security as well as providing foundation to your aspirations and dreams - we know this; we also know just how daunting it can be when faced with an issue which threatens your career. We know how hard it can be to establish exactly what your rights are and to ascertain what action you can take.
There is some very good news - We offer a free consultation on request. During your free consultation you will be advised on the necessary course of action and also all of the support that we can offer.
Speak to a qualified Solicitor who will discuss your query with you free of charge and on a strictly confidential basis. Call Renney & Co today on telephone number: 01225 459 688.
You can also contact us by e-mail at: info@renneyandco.com
Read our blog? Click here.
Serving the areas of Bath, Bristol, Keynsham, Trowbridge, Marlborough, Swindon, Chippenham, Gloucester
---
Please mention thebestof Bath when contacting Renney & Co Solicitors regarding solicitor's services in the Bath area.