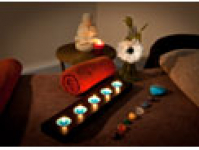 SoulSisters Holistic Therapies
3 Church Lane
Cliddesden
Basingstoke
Hampshire
RG25 2JQ
T:
01256 688909
about us

Swedish Body Massage, Indian Head Massage and a whole host of complimentary treatments from Basingstoke based SoulSisters Holistic Therapies. Alleviate those aches and pains in a completely natural way.
Are You suffering from tension in
your shoulders or back?
Would you like to relieve your symptoms
Holistically and Naturally?
SoulSisters Holistic Therapies can help you.
Nina Gregory MFHT VTCT and Louise Ketcher have been helping busy men and woman in the Basingstoke area for the last year using a variety of Holistic Therapies including Swedish Body Massage, Indian Head Massage, Reiki, Aromatherapy and Reflexology.
'Maintaining and helping your mind, body
and soul stay balanced'
Nina and Louise are based in two treatment centres in the Basingstoke area, one at The Insights Centre, Farleigh Wallop and one at The Serenity Centre, Stoney Heath. Please contact SoulSisters Holistic Therapies to arrange an initial consultation at a venue to suit you.
SoulSisters Holistic Therapies concentrate mainly on:
· Swedish Body Massage
· Indian Head Massage
· Reflexology
· Reiki
· Reiki Drumming
· Aromatherapy
Swedish Body Massage
This is a wonderful treatment which works deeply into the muscles helping to relax the body and disperse any tension. Stimulating movements are used in this massage to help increase blood and lymph flow helping to remove toxins from the body and giving a sense of deep relaxation. It has also been documented that this stimulation helps to reduce the cravings for food and so can help with weight loss.
Indian Head Massage
This very stimulating massage works on the upper back, neck, shoulders, face and scalp and is ideal for sufferers of headaches and tension in the shoulders. Indian head massage works on the upper body energy centres called Chakras and helps them to regulate the flow of energy round the body.
Reflexology
Working with the reflexes in the hands and feet, this treatment helps to relieve stress and tension from the body. The reflex points in the feet relate to every organ, gland and area of the body. This treatment is particularly relaxing and has a very positive effect on your whole being.
Reiki
This is a natural healing energy where the practitioner channels the flow of energy to the patient. It works on emotional, spiritual, mental and physical levels and is a gently, non-intrusive treatment. Most patients express a feeling of relaxation and increased energy after their treatment. Reiki Drumming uses the drum to introduce Reiki energy into the person's energy field to bring about deep relaxation thereby releasing tensions.
Aromatherapy
A full body massage using Aromatherapy includes the back, abdomen, neck, shoulders, face and scalp but treatments can be adapted to suit your specific needs. The essential oils used are carefully mixed to revive, balance, de-stress and support the body's system.
We invite you to visit our website at the above link for further details and opening times at other two centres or simply call us on Basingstoke (01256) 688909 or 07403228708 for a no obligation consultation.
'"The best investment you will ever make is in your Health" (N.Gregory 2011)