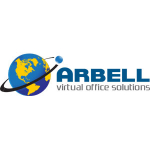 ARBELL - Virtual Office Solutions
Vickers House
Vickers Business Centre
Basingstoke
Hampshire
RG24 9NP
T:
0800 043 4253
about us

Virtual office services and telephone answering for businesses of every size throughout Basingstoke and beyond
Basingstoke based Virtual Office Services
for SMEs throughout the UK
Call 0800-043-42-53
Can you really afford to miss a call?
Could you do with an extra pair of
hands from time to time?
ARBELL, based in Basingstoke, offers a flexible, affordable solution. Our virtual office services are designed to help and support a wide range of small to medium sized companies as and when the need arises, whether in Basingstoke or anywhere throughout the UK.
'ARBELL's virtual office services will provide your business continuity, protection and peace of mind in a wide range of situations'.
The ARBELL service is designed to increase your income by retrieving business which would otherwise be lost; save you time by allowing you to work more efficiently; reduce the risks of running your business and improve your image and customer service.
We can provide your company with a Receptionist / PA who will answer calls in your company name when;
Your lines are engaged

You are too busy (and can't get to the phone)

You are not in the office
UNANSWERED PHONES + ENGAGED TONES + ANSWER MACHINES = LOST BUSINESS & POOR IMAGE
The ARBELL Receptionist will answer the calls you miss in a prompt, personal and friendly manner. Your callers will no longer be irritated by your answer machine and engaged tone.
Consider
Q: How professional does an answer machine make you look?
Q: How much of my business is going to my competitors?
Q: How much is this costing me?
Research shows that up to 90% of NEW callers will not leave a message on an answer machine and are irritated by automated voice prompts/queue greetings.
The ARBELL service will enhance your image and help retain/maintain existing client relationships/loyalty.

We will make your business easier to deal with.

We will prevent missed calls and lost business.

Help safeguard your employee(s) job.
The cost to use ARBELL is typically less than 2% of the extra income generated.
Call us FREE on 0800-043-42-53 and you could be using our service in less than 24 hours!
Please mention
The Best of Basingstoke
When contacting
ARBELL
Virtual Office Services & Telephone Answering & Messaging Services for Basingstoke & beyond
find us here

our videos

follow us