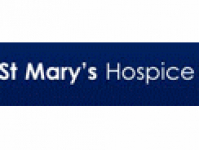 St Mary's Hospice
St Mary's Hospice
Ford Park
Ulverston
Cumbria
LA12 7JP
T:
01229 580305
about us
St Mary's Hospice is an integral part of the Furness community - their facilities and services are available to all adults who are suffering from an advanced life limiting illness, their families and their carers.
St Mary's Hospice aims to provide care and support for those who have an advanced life limiting illness. The Hospice supports patients and their loved ones during this difficult time throughout their illness. St Mary's provides specialist services and an environment for patients that they would otherwise struggle to find locally, the philosophy of St Mary's is to ensure patients are comfortable that they are receiving the best possible care.
---
For information on making a donation to St Mary's Hospice please click here
---
The cost of running St Mary's each year is around £2 Million, of which the Hospice must raise £1.8 Million, care is provided to patients free of charge and it is up to the genorosity of the local community to ensure that St Mary's is able to continue its invaluable work. St Marys Hospice needs as much support from the community as possible as it is and independent charity, meaning that donations are essential to the day to day running of the Hospice.
Events are run regularly by the Hospice in order to raise awareness and funds. If you would like to take part in an event they are listed and frequently updated on the St Mary's Hospice website, they will also listed under the events section on the best of Barrow and Furness site as well.
---
HOW YOU CAN SUPPORT THE HOSPICE
For information on future events for St Mary's that you can be a part of please click here And for information on fund raising for St Mary's visit please click here
---
St Mary's offers many services to adults suffering from advanced serious illnesses, and aims to aid those with complex care needs and rapidly changing symptoms. Services like Hospice@Home cater to the needs of individual patients and provide care at the homes of those who do not wish to leave their secure, familiar surroundings and loved ones, services like this aim to keep patients lives as normal as possible and keeps stress for their families to a minimum. St Mary's also provide support for the families of patients both during and after their care, as staff are aware how much of a tragic and trying time it can be, therefore the support at St Mary's goes beyond just care at the Hospice itself. Other services available at the hospice include...
Nine Inpatient beds at the Hospice which is situated in the grounds of Ford Park, Ulverston.

Outpatient facilities for those requiring medical consultation, nursing assistance, therapy or a supportive environment, but not in-patient care

'HospiceLine' 24 hour telephone advisory service.

Complementary and creative therapies.

Bereavement support, including specialist children's services, provided as part of our comprehensive family support activities
If you can donate any of your time or money to the Hospice it would be much appreciated, as St Mary's relies on the support of the local community.
---
ST MARY'S HOSPICE AFFINITY ACCOUNT
St Mary's Hospice has joined forces with Furness Building Society to bring you the St Mary's Hospice Premier Savings Account. Available to the valued supporters and staff of St Mary's Hospice, this account offers you attractive interest rates and easy access to your savings.
By opening an account you'll also be supporting St Mary's Hospice, because Furness Building Society will make a cash payment each year to St Mary's Hospice equal to 1% gross interest on the average total balance held in all St Mary's Hospice Premier Savings Accounts. So the more you save, the more St Mary's will benefit.
To open an account simply call in at your local Furness branch or agency with your initial investment and identification.
Please Mention The Best of Barrow and Furness When You Enquire At St Mary's Hospice The Best of Barrow & Furness Category: Hospices; Charitable Organisations www.thebestof.co.uk/local/BarrowandFurness Thank You For Visiting St Mary's Hospice On The Best of Barrow & Furness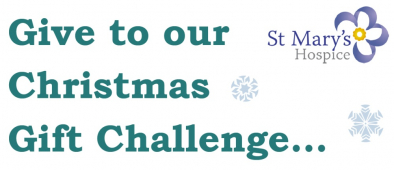 The St Mary's Christmas Gift Challenge 2012
23rd November 2012
Author: Helen P
0 Comments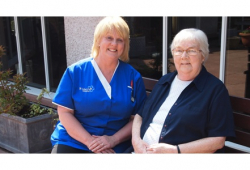 St Mary's Hospice, Ulverston Share a Card at Christmas Scheme
16th November 2012
Author: Helen P
0 Comments
If you want to help the environment, save money and time and support a fantastic local cause this Christmas, why not take part in the St....
read more »
follow us

find us on facebook

thebestof awards