SDG Accountants
(

18

reviews)
about us

Like you, SDG Accountants want to see your business make money! That's why you will find SDG Accountants provide a wide range of services aimed at providing your Barrow and Furness based business with more than someone who can file the tax returns!
SDG Accountants are a firm of accountants based in Barrow in Furness.  We are fully licensed & regulated by the Association of Accounting Technicians, awarded the Professional Accountancy Certificate by the Institute of Chartered Accountants in England and Wales.  We provide a personalised service to owner managed businesses.
The Accountants' role has changed vastly over the last ten years.  The Clients' needs have changed; it's no longer just about preparing and completing tax returns.
We believe that tax is only one issue.  First and foremost the business must profit.  It must be efficient and comply with the law.
SDG Accountants are dedicated to providing the highest possible professional service to its clients.  We seek to develop a close relationship such that you can draw on our experience and expertise to meet all your business and tax requirements.
Please call our office on 01229 838567 for your free consultation and let us see how we can help you.
If you are looking for a firm of reliable, approachable, and proactive accountants who will do more than just respond to your needs but work alongside you to help you succeed you have come to the right place.
Today's business environment is fast moving, complex, and highly competitive. Business owners need the support of professionals who provide on-time, effective solutions to help their business move forward. We aim to provide such a service.
Please call our office on 01229 838567 for your free consultation and let us see how we can help you.
Self-employed:
Working for yourself can be daunting.  With the support of SDG Accountants the prospect can be made easier.
If you work for yourself we will prepare you accounts and explain how the figures are arrived at and what they mean.
We can handle your bookkeeping, complete you VAT returns and handle your payroll.
We will make recommendations where necessary that will be tax efficient and enable your business to flourish and prosper.
We will complete your self-assessment returns on time, calculate you tax liability for you and provide support and advice throughout. 
Payroll:
SDG Accountants will calculate your employees' wages and provide you with payslips and a summary of the payroll run.
We can calculate the wages on a weekly or monthly basis; track holiday pay, sick pay, maternity pay, pension contributions, attachment of earnings and handle working families' tax credits.
We will keep you informed of changes in legislation, the minimum wages and holiday pay for example.
We will complete P45's, P46's, process your employers' end of year return and P60's.
Bookkeeping:
Keeping concise records can be very difficult and time consuming business.  A good way of improving time management is to release the burden and delegate the task to someone else.
We can provide you with the management information that the most up to date software can provide and liberate some of your most valuable resource and time.  SDG Accountants can advise which will be the most suitable system to use and we can provide training to staff if you decide to keep the process in house.
For more information about how we can help your business to grow visit our website or contact us on 01229 838567.
---
Please mention thebestof Barrow and Furness when contacting SDG Accountants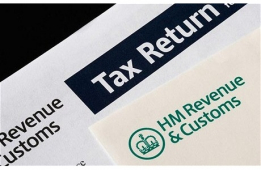 Attention all Contractors
27th September 2013
Author: Helen P
0 Comments
Local contractor working for BAE or Sellafield?...
read more »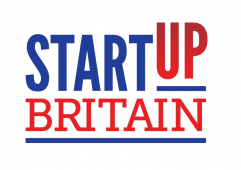 Funding Boost for New Entrepreneurs
26th October 2012
Author: Helen P
0 Comments
Contact Us

6 Cavendish Street
Barrow in Furness
Cumbria
LA14 1SB

find us here

follow us

This is a live stream from Twitter - not the voice of thebestof!

find us on facebook